Pens we use for writing but some crazy and creative minds that are known for doing and thinking out of the box have come up with few designs that are uncommon. Following are some pen designs that are cool and creative and have successfully changed the image of pens.
Lipstick pen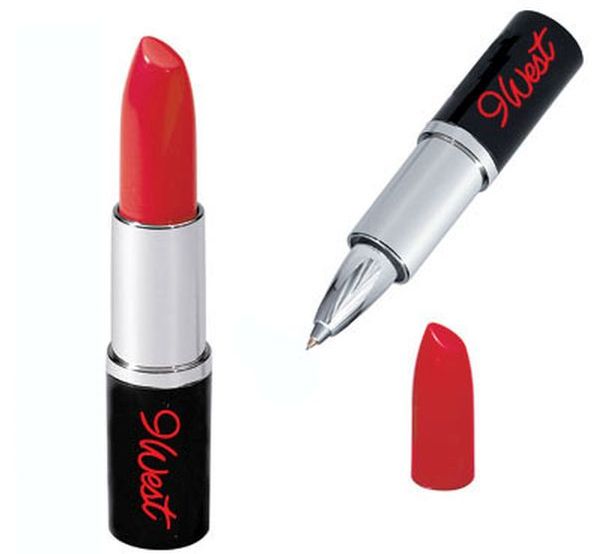 Lipsticks are a woman's companion, but these lipstick pens can be a man's companion as well. Lipsticks write on women's lips, and the lipstick pens are meant to write on paper. The outward appearance is of a real lipstick, it is only when you open it that you realize it is a pen inside a lipstick disguise. From outside, the pen is covered with Rhinestones in a wide assortment of colors. They are like cool bling pens with colored rhinestones studded on the base of the pen. These are plastic pens and are approx 4.5 inches long.
The color picker pen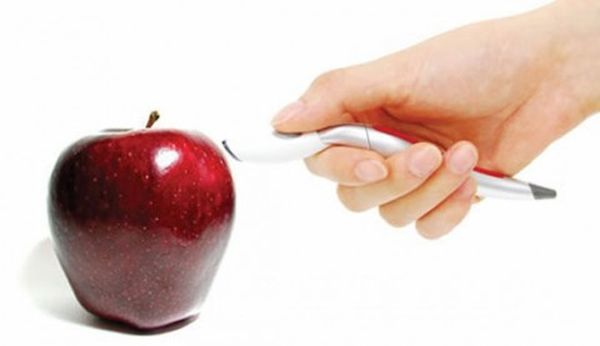 This concept pen is just fantabulous. A pen that writes in the color you want it to write in. We must thank Jinsu Park, a Korean designer who has come up with this unique and an extremely helpful concept. This concept pen adopts the eyedropper tool of Photoshop, behaving like a color picker. It scans the colors present in the atmosphere, or you can make it scan a particular color you want it to, and the sensors present in the pen detect the color and then instantly produce the color that you could use for drawing or writing. An RGB cartridge in the pen mixes inks together to develop a color that you want.
The pilot's pen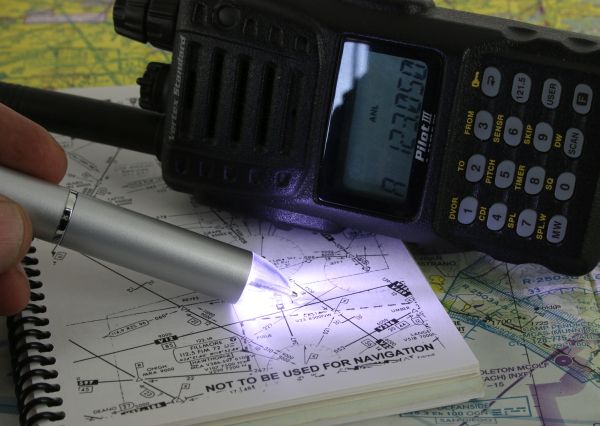 This pen is useful for everybody but of significant importance for writers who get thoughts about writing at odd hours. The Pilot's Pen is a pen that enables a person to write even when it is dark. It looks like a normal ballpoint pen but is wondrous. The top of the pen is a click button that activates and deactivates the built-in flashlight at the tip. When you unscrew the tip, you will find two white LEDs housed inside that have a 100,000 hour life. One AAA battery powers those two LED's.
Inkless Pen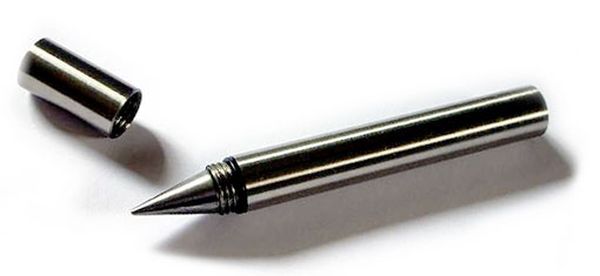 A pen, which works without any ink and leaves a pencil like mark on paper, magical it is.
Summary
Some designers have done quite a brainstorming and have come up with exciting, unique, innovative, and creative pen designs that not only write but also have something unique in them.