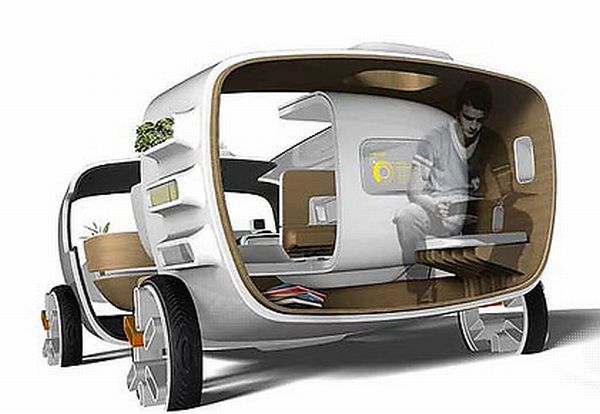 For the first time in the history of Pilikngton Vehicle Design awards, both the prizes, the Best Use of Glazing and the Best Overall Design, were awarded to a single recipient, Adam Philips. A former toy designer, Adam Philips received these awards at the Royal College of Art for his new concept on the modern family car called "Family Dynamic."
This new design consists of two modular compartments that will allow the car to be configured in a customized manner as per the size of the family. Unlike the current day cars, it consists of a smart seating arrangement and an interactive wall that will allow users to connect through films, games or communication. All this is made possible with the help of the digitally-enabled glass called "smart glass" that will run through the center of the vehicle just like the i-Pad style technology.
Only a design for now, this car is extremely futuristic and for all those who are thinking of creating the same would probably have to wait for long before the idea can actually be implemented. Still, the entire concept sounds very family oriented, as this can be an ideal car for holidays. Moreover, Family Dynamic will be most suited for short journeys. Phillip's skills and learning from his previous work as the designer of toy Lego can be traced in this prize-winning design. According to one of the judges, Family Dynamic is a well thought-out design that is integrated with the current and future technologies.
Via: Dexigner