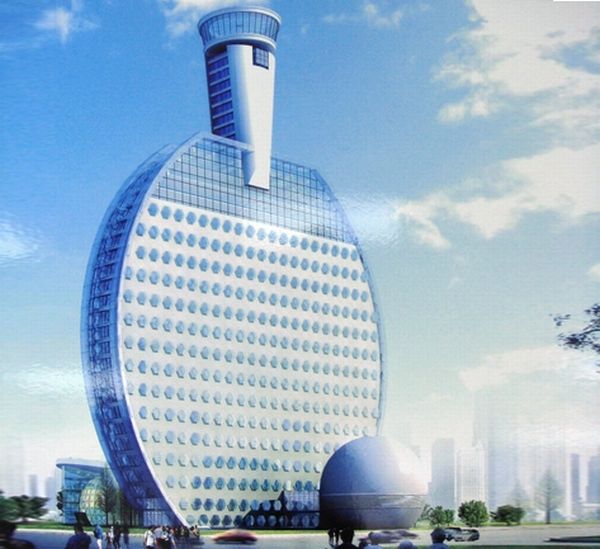 The only sport that is believed to have brought together the (then) two sparring nations of the United States of America and China together, is now ready to be set in concrete.
Ping pong, known as table tennis to the rest of the world, is to be the inspiration of a curious new hotel in the sporting complex of Huainan, China. Odes to other sports exist too, such as American football and basket ball, but it is ping pong, the most loved game in China that is lapping up all the attention.

Proposed to be 150 meters tall and costing upwards of 1.8 billion yuan (approx. $275 million), the hotel is designed in the form of an upside down ping pong racket. According to the designers, this works perfectly not only for the structural integrity of the building but also its judicious use. For example, the bottom area is to be devoted to conferences and seminar halls, the top most area (the handle of the bat) is to be a sort of viewing point and the actual body of the bat will serve as rooms for guests.
The sports complex is ambitious in its outlook and expects the stadia to be used for the next 20 years and more for various sporting events.
So, for the city of Huainan, along with being a major producer of coal and hosting world famous tofu festivals and beans production exhibitions, a world class ping pong shaped hotel is another feather in its hat.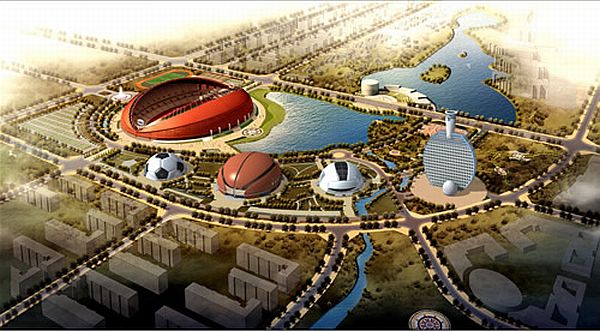 Source: couriermail