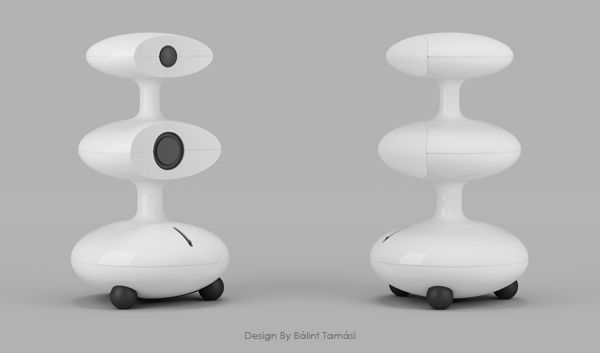 Music is a great way to release stress. A good speaker, in terms of sound quality, can make the experience all the more enthralling. What happens when the richness of sound is clubbed with ultra-sexy looks? Here, to shower you with such an experience is PlanetMangrove Speaker designed from Mangrove Creations.
The speaker has been given curvy looks and the outer surface showers elegance. The easy-to-use device comes embedded with an amplifier, which will add a rocking appeal to any party. Simply, club it with a TV, MP3 player, computer or laptop and see the place turn into a mini discotheque. The speaker has been fitted with two potentiometers and is 340mm high. One serves as a control for volume and power, while the other takes care of the bass level. It also features a rotatable rubber stand, which can be used to have power over the direction of sound. The speaker beautifully rests on this three-way stand and looks like a dainty decoration piece.
PlanetMangrove Speaker has been neatly divided into three parts, which is evident from the way it has been designed. The top portion holds the amplifier, the middle comes wedged with a mid-frequency speaker and the bottom part carries the speaker. Together they are responsible for a breathtaking musical experience that will get you high on life. The eye-appealing device comes with qualities to mesmerize music lovers. PlanetMangrove Speaker, with its sophistication, will make even a dead corner chirp with life.
Via: Mangrove