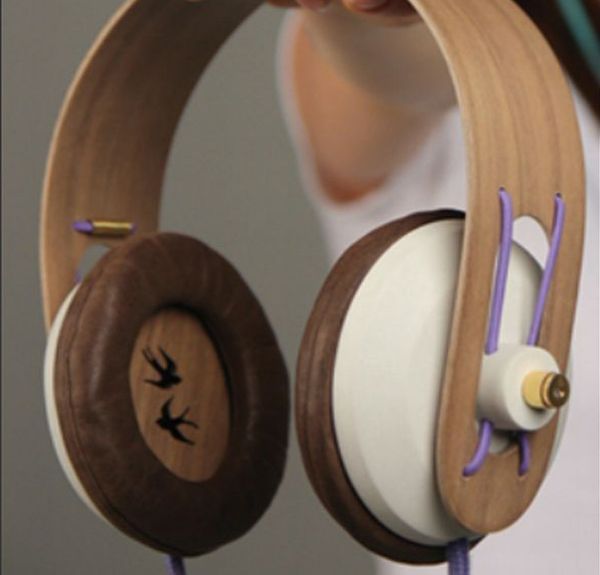 A good headset can add to the whole musical experience. But, if more than one person wishes to enjoy the same piece of music, they have to use a speaker instead with no option to connect two headsets with one player. Keeping this flaw in mind, Dorien Van Heijst has designed a unique product christened Plug it in.
It allows multiple listeners to savor same tunes emanating from a single player. These fine-looking headphones have been crafted from leather, porcelain and wood. The product has been fitted with a wire (enveloped in cotton) that has gold-plated jack plugs. These are used to attach an additional headset, which will form a musical connection.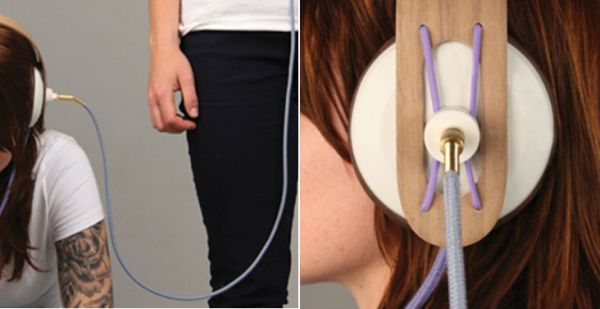 Plug it in has been designed in a manner, which will not allow sound to escape out. This will make sure that others don't get disturbed, while you listen to your favorite songs. Sharing is caring, and this product will do exactly that and form a strong bond between you and your loved ones.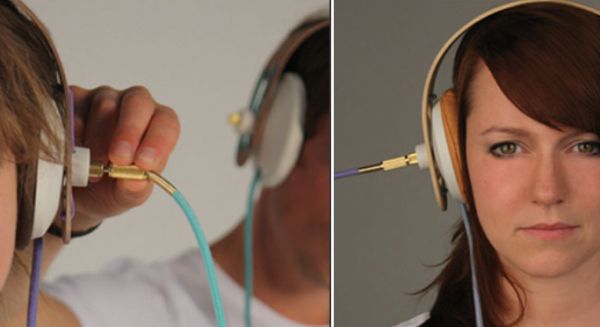 Via: Dorien van Heijst