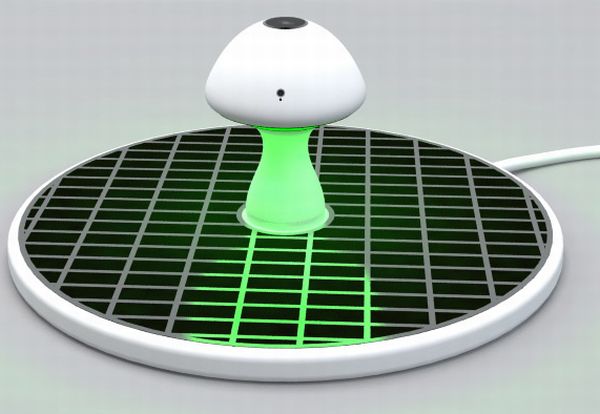 The world may go gaga over the latest iPad, but Korean designer Seungha Yoo isn't too impressed by the latest Apple creation. Probably, which is why her portable computer concept does away with anything that is even remotely associated with traditional computing system. At least in the way they look. The M-Gram portable computer stands itself apart from the competition with its ever-so-sleek frame of 8 cm being smaller than most cell phones with advanced OS platforms in the market today.
The easy-to-carry ergonomic design of M-Gram has been made more efficient with a 3D hologram display which negates the need for an
additional hardware extension to function as a display hence cutting down on both size as well as energy required to run the device. The 'Next Five in Five' report by IBM estimates that hologram technology will realistically be a part of computing landscape within the next five years which makes this concept a highly viable prospect for the near future.
The M-Gram uses a hologram projector and motion sensitive camera that makes the user interface highly interesting allowing users to operate the computer in non-traditional ways. Since hologram technology is in its infancy at present, it is somewhat hard to predict the exact functionality of the product although it would probably be nothing short of supremely exciting!
Electromagnetic induction phenomenon allows the computer to be charged by simply being stood on top of the charger. Since the charger comes with a built-in solar-panel, the M-Gram quickly reinforces its environmental credentials as well. A color-changing LED light reflects the charging/operational/standby status of the computer which helps users use the product more efficiently.
Built-in Bluetooth helps the computer communicate with various other devices and accessories while the camera and the microphone
installed in front side of the unit enable features like video chat, augmented reality, etc. on the system.
The mushroom-like structure of the computer itself reinforces the humane aesthetics of the technology and allows the streamlined
and gentle contours of the pint-sized computer to become a part of the users' environment and their home decor.
Via: Design Boom