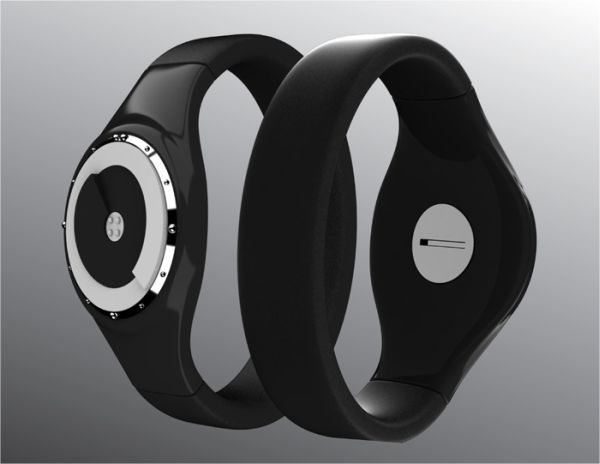 A lot is being done to make lives of visually impaired easy in terms of self dependency. In a process to come up with fancy gadgets and technologies, at times, basic needs of such people are ignored. One such need being, knowing what hour of the day they are in. Jacob Rynkiewicz, keeping this fact in mind, has designed the Tactile Wrist-Watch.
The concept will make good use of touch gestures, which will allow the user to interact with it. The timepiece will shower a more direct and tactile interaction. The designer has crafted the watch in an eye-catching manner that comes wrapped with an instant appeal. The elegant and dainty piece has an easy-to-wear band, which makes taking on and off the watch trouble free. The strap has been crafted from flexible rubber and won't cause any irritation.
The impressive facade has a center button, which will make the minute hand sprout out when pressed. The minute hand can be further rotated, while the dots on the center button are used for indication. To read time, all the user has to do is feel the surface of this watch with his/her hand. The designer plans to power Tactile with the help of a 3 volt coin battery, which can be easily replaced. Simple designing and a great user experience will make Tactile Wrist-Watch a favorite amongst visually impaired.
[Thanks Jacob]