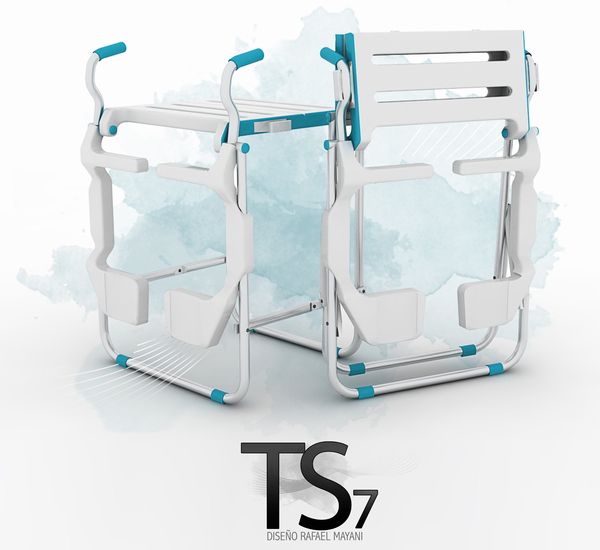 Bathing while being injured is a task endured by many! Especially, this scenario occurs when one has an injured leg. In normal cases, we would take many precautions to avoid wetting the bruised leg and try to avoid getting the wound wet. But the time is now changed, and that does not need to be the case now.

If you have a wounded leg but you would like to enjoy your bath then this Bathing Bench is for you. TS7 Bathing Bench, by Rafael Mayani, is here to provide that extra edge of comfort for those who wish to bath with a wounded leg. Made out of water proof materials such as aluminum and rotomolded high density polypropylene, the bench is an amazing product.
Designed according to the needs of the user, it comes equipped with double leg supporters. Depending on the positions of the bruised leg, you can adjust and raise the supports on the bench and bathe your leg with ease. All this can be performed without actually going through the pain of hurting or wetting your injured leg.
You don't even need to bend your back while washing your leg. With so many comforts rolled into one, the TS7 Bathing Bench should be renamed as the Wonder Bench. The designer has made sure that the TS7 Bathing Bench is totally foldable and consumes as less space as possible. Simply fold the table when not in use and stash it away for future use.
Via: Behance