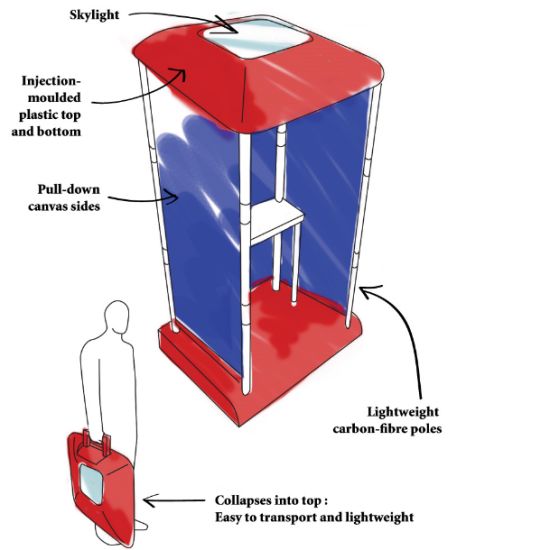 Erecting polling booths in far flung places with varying weather conditions, is a hard task. Apart from requiring a lot of manpower, they are also time consuming and expensive, making the entire exercise a burden on the tax payers. However, voting is a democratic right and should be exercised by everyone and as such every government is willing to go through this expensive routine during election times. However, this Portable Voting Booth by Firenzee, will now offer a low-cost and low-tech collapsible option that can be quickly erected anywhere, without wasting too much time. The unit wraps itself into an enclosed pack, after the completion of the polling process.

Design Status:
Portable Voting Booth is the winning entry (second) of the recent Core77 One Hour Design Challenge, Voting Booth.
Usability:
The Portable Voting Booth is not just an easy polling station but it also allows complete privacy to the voters while casting their votes. Moreover, the handy booth can be used for door to door voting for differently-abled voters.
Via: Core77
Designer:
Firenzee from Brighton, UK.