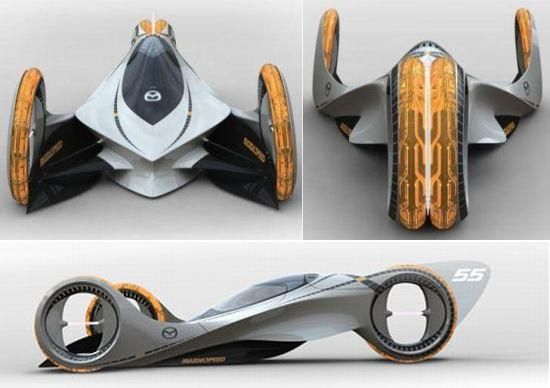 Nature, with its huge variety of beautiful textures, has always been a source of inspiration for artists and designers. Taking a cue from natural textures like a lightning bolt, a bunch of innovative designers have come up with the Mazda Kaan that is a futuristic electric car, designed to participate in the E1 races. Powered by a sub-level electro conductive polymer, the racing car will reach the maximum speed of 250 mph. As the car is specially designed for racing purposes, it'll only accommodate one driver. The strongly built body of the car sustains its powerful electric wheels. The cockpit, which is designed as a capsule-like core around the driver, further enhances the safety of the driver.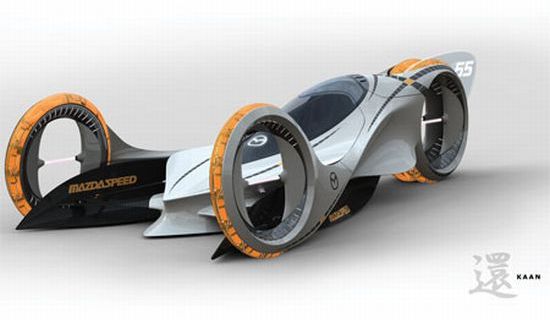 Design Status:
Mazda KAAN is a futuristic car design that will compete in the E1 races.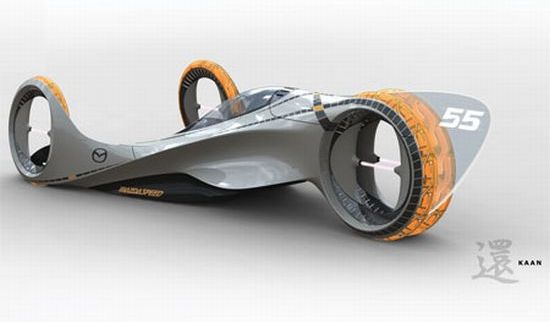 Usability:
Apart from its stylish looks and strongly built design, Mazda KAAN is a sustainable vehicle that will ensure a power performance without any harmful emissions. Moreover, it will incorporate aerodynamic technology that will provide extra power to the futuristic vehicle.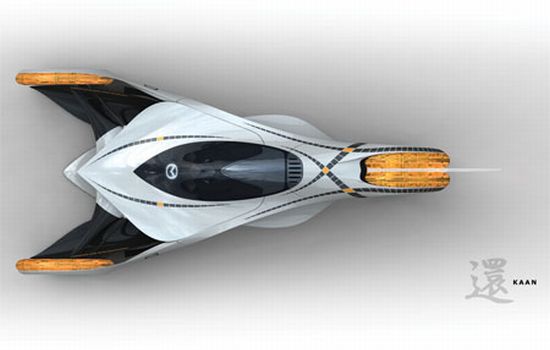 Via: Tuvie