In the technologically evolving era, small and basic gadgets can also contribute to give you a helping hand. Simple gadgets like these can make things easier and more comfortable for you in the bathroom.
Toothpaste roller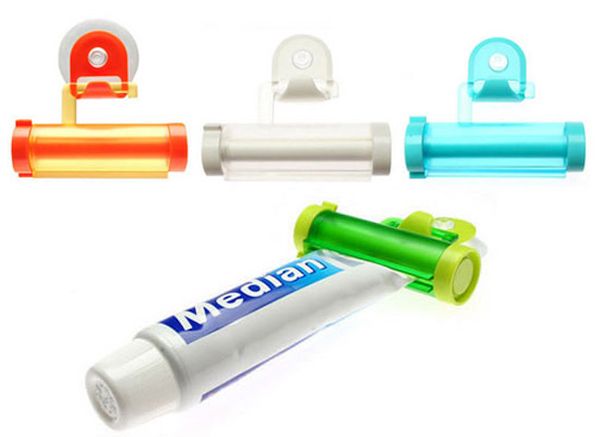 We are sure everyone must have experienced some sort of irritation, at least a bit, while squeezing the toothpaste out of the tube. Keep pressing the bottom to make it reach the mouth, especially when the quantity in the tube has reduced. The toothpaste roller will make your efforts easier and will not leave anything in the tube. The gadget will attach to any toothpaste tube, you just need to turn the knob on one end of the gadget to force the paste up the tube.
Curtain for iPad/tablet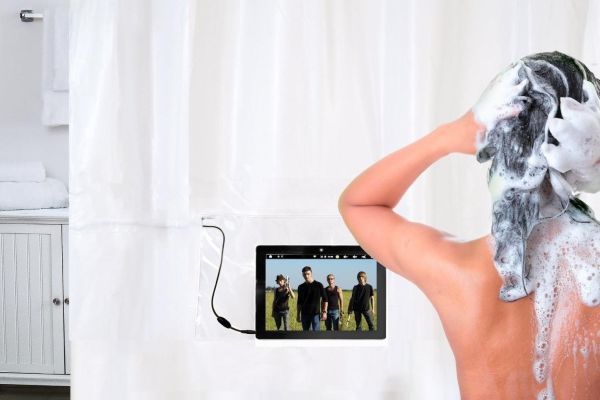 Are you one of those who train their vocal cords in the shower? Singing while showering makes, us relax. Listening to your favorite tracks under the shower, while humming them along gives our mind a sense of relief and is a mood elevator. The musical shower curtain has a waterproof pocket to place your iPad/iPod/tablet. Connect it to the inbuilt speakers in the curtain and experience a heel of time in the shower.
Aqueduck faucet extender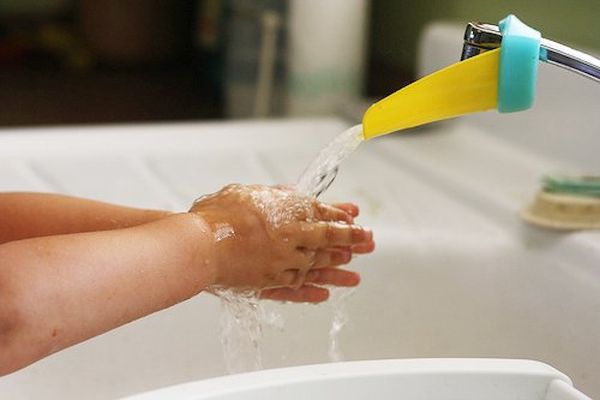 Often we see children struggling to reach the water flow in a washbasin. Some little geniuses have to get a small stool to reach the jet of water. At this stage, they are instructed by almost everyone to wash their hands every now and then. Many times, they get their sleeves and/or clothes wet. To help them a gadget called the Aqueduck faucet extender may be used by simply attaching it to the mouth of the tap. The gadget will make the flow of the water reach the end of the washbasin, making it easier and more comfortable to wash hands and face of children and adults as well.
Thermometer spout cover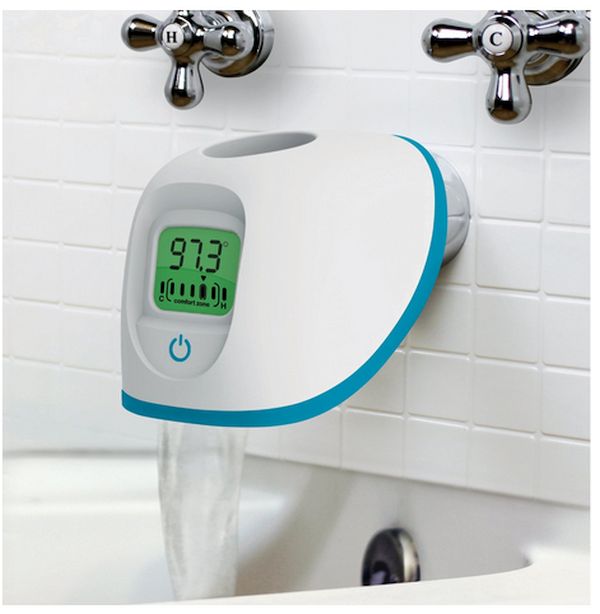 The spout cover has a big enough display to let you know the temperature of the water. Very hot water can damage your skin and too cold water in the winter could give you a shiver. This gadget is helpful for the children as well, they would know when is it appropriate for them to touch the water. See the temperature and adjust the water according to your needs, enjoy the bathing experience.
Many times gadgets that utilize simple technology and are not expensive may skip our attention. Use the above gadgets to benefit in your daily routine in the bathroom.