Giving presentations using a projector certainly is desirable, but projectors are usually bulky and impossible to carry around. Some designers understood the difficulty and came up with projector designs that are chic and easy to carry around. Have a look:
Portable Pen Projector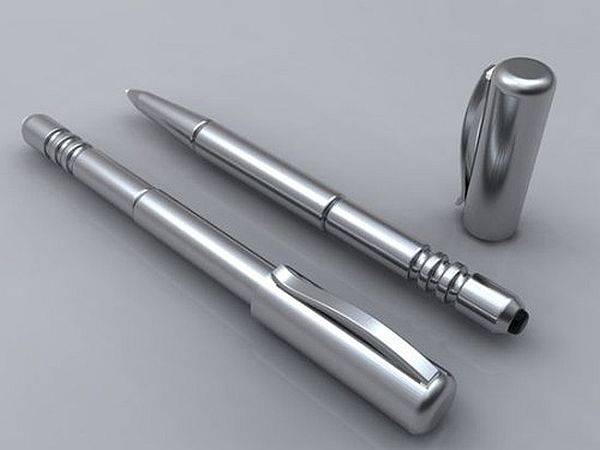 A very creative and innovative concept designed by a Mexican designer Edgar Navarro is the Portable Projector Pen. It is a small, light, and a smart projector device that is easy to carry around and use anywhere you want. The body is made of stainless steel, works wirelessly via Bluetooth, and makes use of a LED system to project. The Wi-Fi pen projector features touch sensitive rings to change the resolution and focus levels of the projector. The pen projector is adept at making your presentations easy, and it would influence the audience with its style.
Maptor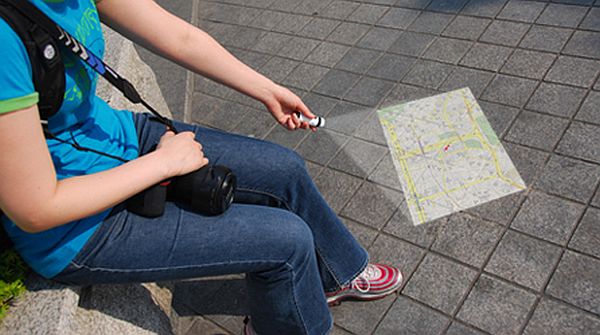 Maptor is a wonder design that is a combination of a map, projector, and a GPS. Maptor is designer Jin-Sun Park and Seon-Keun Park's creation. Besides the unique three-in-one combination, another amazing quality of Maptor is that it is a green product made from biodegradable plastic. The device contains some holes that discharge heat produced while the process of projection, a touchpad button to control its functioning, on-off button, a lens, and an opening at the rear end to insert batteries. A wireless device downloads maps via Bluetooth.
OO Wireless Projector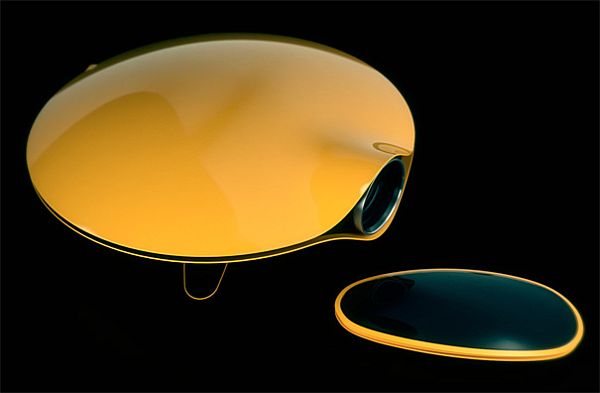 A creation of designer David Riesenberg, OO wireless projector is a device made of semi monocoque carbon fiber. The OO projector has a capacity to operate for three hours at a stretch, and it displays high definition projections. It has an internal Li-Ion battery and can be charged with any wire from an external power point. OO has a superb combination of internal storage and WiFi, and comes with a touch screen remote control.
SnowCorn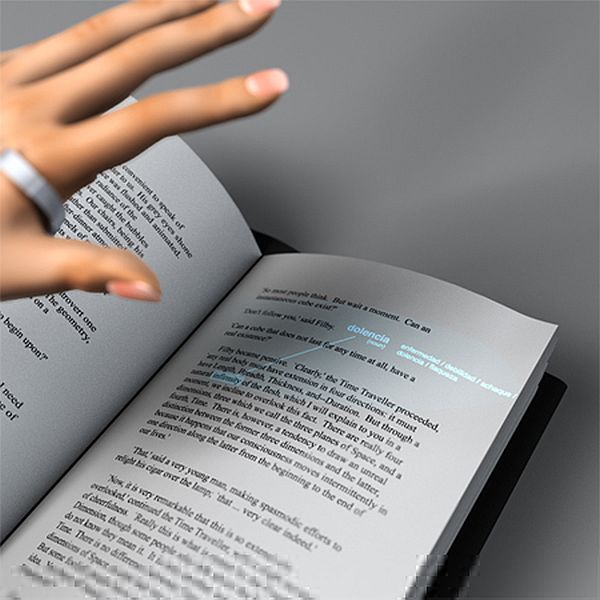 Designer Mac Funamizu is known for his out of the box creations, some of which are outlandish but always inspiring. One such latest creation of Mac is the SnowCorn, a portable projector that resembles a bracelet. The bracelet is equipped with a camera, WiFi, and a projector. He named the device SnowCorn, which is a variety of white snake. The transparent part of the bracelet is a touch screen panel that allows you to control its functions.
Summary:
Some creative designers have come up with such sleek and modern concepts of projectors, which are in sheer contrast to the traditional projectors that used to big and bulky.