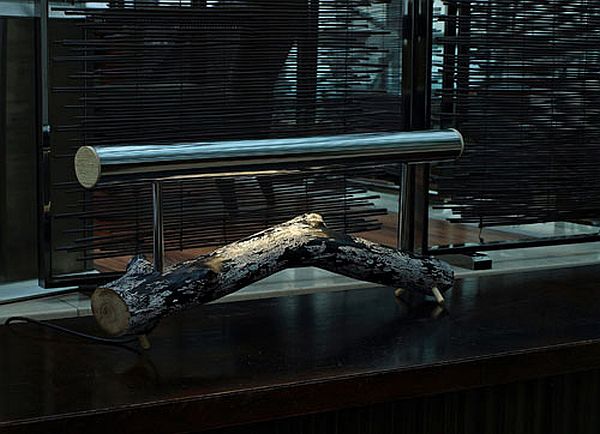 Decorate your house with this innate beauty. Not just a lamp, but a natural piece of art, which brings you as close to nature as is possible.
Designed by Russian designer Vaslyaev Maxim, the lamp has been christened as the Pteleobius Lamp. If you are wondering about what the name could mean, then here goes. Pteleobius are a part of the bark beetle family. Often, they enter tree trunks and create beautiful intricate designs in order to lay their larvae inside.
Call it a kind of camouflage for the beetles or just another way for nature to express its amazing creation, the creations are for us to enjoy entirely.
The designer Vaslyaey has made use of the bark of these engraved elm trees to create his designer lamp. By attaching a chrome-plated pipe to the surface of the tree branch, he converted the tree pieces into a light emitting lamp. Fascinating, isn't it? Well, the designer beetles are the ones who deserve the true credit for creating such a mind-blowing exquisite piece of art.
After seeing the wooden piece, no one can even figure out the designs are not man made but a natural creation. The designs, although totally abstract in nature, appear to be machine carved but are 100% naturally carved deep into the wood. When the light falls on each individual design, every bit of the intricate lines stands out in tandem, illuminating the beauty manifold.
All in all, the designer lamp would illuminate your house with its light and beauty. Of course, at the end, it's a well-known fact that beauty can come in any form and it's not necessary, it should be man-made only.
Bring home your lamp today and light up those dark corners with its beauty.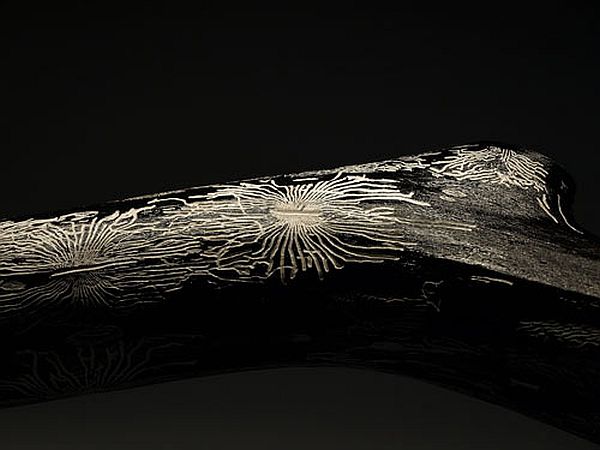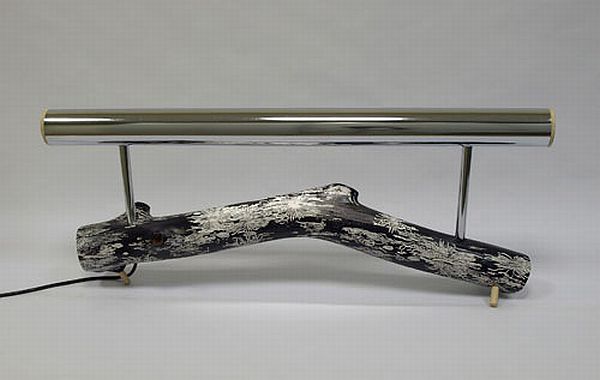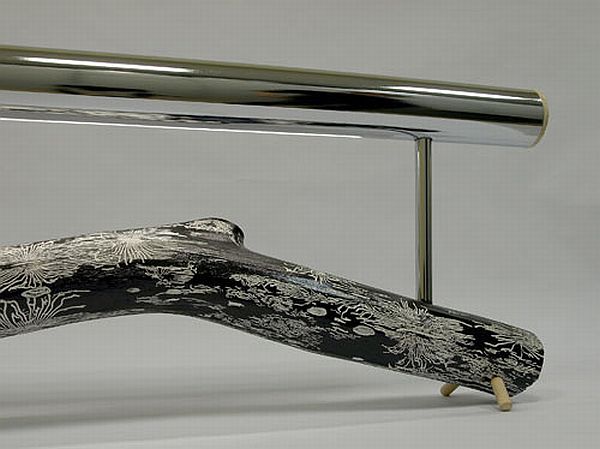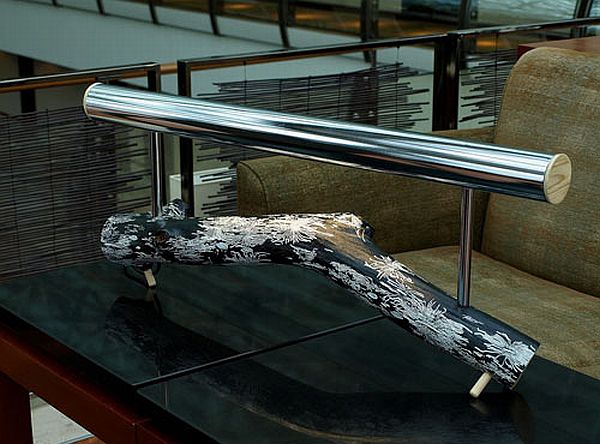 Via: Design-Milk