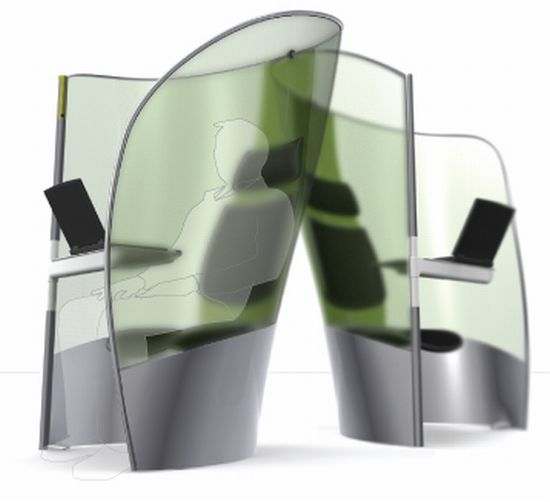 In this fast moving era, every minute counts for the busy executives and bureaucrats. However, when stuck at the airport or railway stations due to delayed schedules, we cannot do much than wring our hands in frustration. The 'Public Space' however, might change all that. It is a revolutionary workstation, that can provide a temporary but comfortable work environment in the busiest of places. Presenting an independent laptop tray that contains access to power and data, the workstation could be bended, in height and angle, to accommodate users of different physique.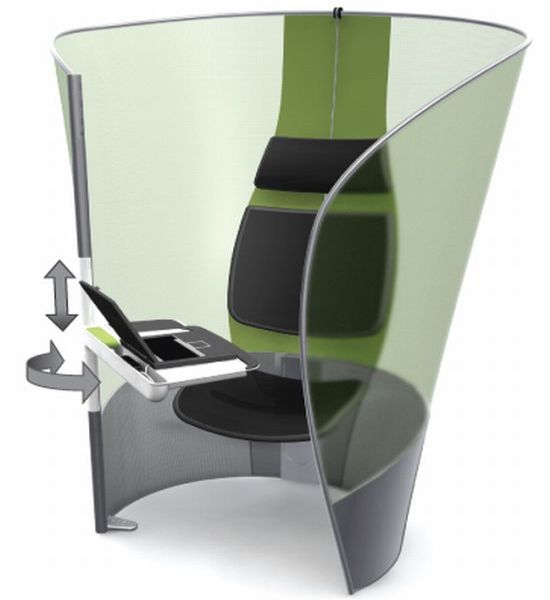 Usability:
The 'Public Space' is a functional workstation that provides a healthy, ergonomic work position. The elegant curved wall envelopes of the workstation cuts out outside noise and provide complete privacy to the user. The self-contained workstation is flexible as it can be deployed in restaurants, hotel lobbies, parks, and wherever required. Now, you can make the most out of every minute you are stuck somewhere.

Design Studio:
Manuelsaez ltd. is based in two cities, New York and Guangzhou, China, which believes that great designs successfully balance both the emotional and the rational sides, i. e. beauty and comfort.