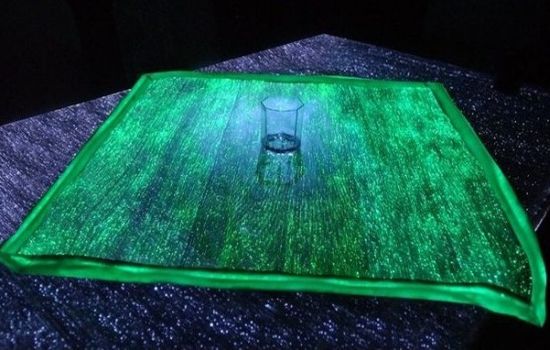 Candles, with their soft glow, will always remain the foremost choice for a romantic dinner. However, technology has brought about some revolutionary changes, adding more colors to the conventional mode of lightings. Finished with fiber optics fabric with assorted cotton borders, the 'LumiTable' is a stylish piece of furniture that presents a unique blend of sharp design, traditional handicraft and advanced technologies. The Luminous Table Runner comes in a dimension of 160×33 cm and is powered by a mains adapter 110/220Vac. Releasing a colored light along the full length of the fibers, the Fiber Optics Fabric generates a dazzling luminous effect.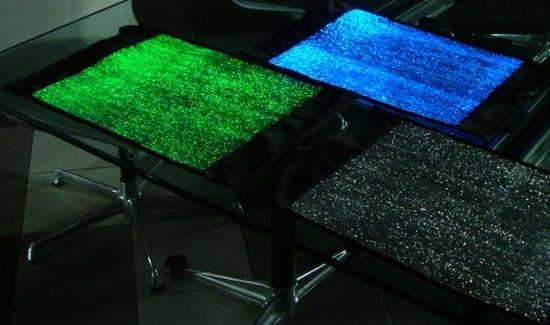 Usability:
The most amazing aspect of the 'LumiTable' is that you may handwash it with a natural soap. Moreover, it produces a subtle and mysterious light, courtesy fiber optics fabric, allowing a bright decorative setting.
Via: Dvice
Designer:
French fashion designer, Jacqueline (Lumi), has designed the LumiTable for LumiGram.