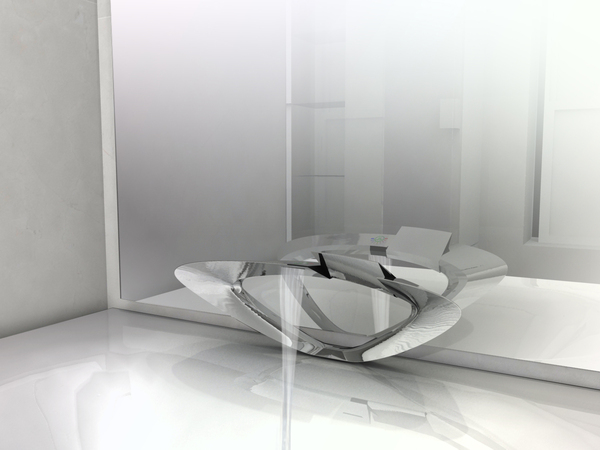 A faucet decorates the washbasin like a delicate piece of jewelry. It gives instant grace and adds to the whole charm of the basin. To make your washroom areas sparkle with unending grace, Joseph Coy has designed the Pure Tap.
It has been given an unusual shape which is quite eye-striking. The faucet has been specially crafted for Wolfson Design and is touch-sensitive. Pure tap defies the conventional shape of products placed in this category. It looks like a delicate piece of metal art and will act as a dainty decoration piece. Joseph made it keeping the contemporary washrooms in mind. The high-tech faucet has been given a sculptural form that will perfectly blend with modern times.
Minimalistic looks rule the design and add a tasteful streak. Velocity will be decided by the movement of a functional lever, which will also break the continuous cast outline. The overall aesthetic appeal will escalate further with the presence of a flawless technology that will be used to control filter and water temperature. Adding a magical hint, is the ability of the structure to spin on its base. So, drape your dwelling with artful accessories in the form Pure Tap.
[Cheers Joseph]