It's always fun to add a bit of zing to functional items and the twist is perhaps what makes the most humble things appear the most entertaining and innovative.  The bottle opener for instance has a single functionality, but if you merge it with something else or perhaps give it the most unthinkable form then you have actually added a fun element to the humble bottle opener.  Here are some fun bottle opener designs that will make bottle opening rather fun and entertaining:
1. The Luchador's Choice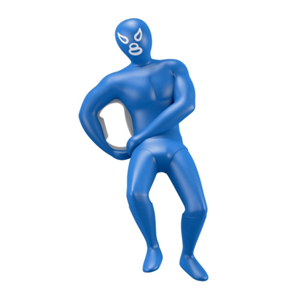 You could select out of a variety of these Kikkerland Luchador Bottle Openers which are available in various colors and various poses with the teeth at different place, making bottle opening rather fun.
2.  Reef's Flanning Flip Flop Bottle Opener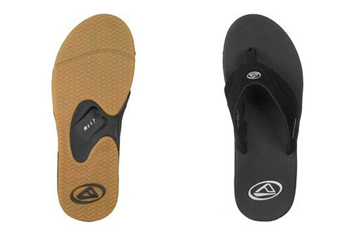 Now this bottle opener is unimaginable with the sole of a flip flop containing the bottle opener.  You are sure to surprise your guests when you suddenly remove your flip flops for opening a beer bottle!
2. Thumb Bottle Opener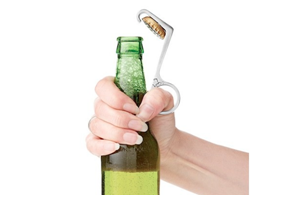 This cool design by Rush Dixon is a bottle opener that can be placed on your thumb like a ring and requires least effort to remove a bottle cap.  This would surely get your party rocking!
3. Ring Bottle Opener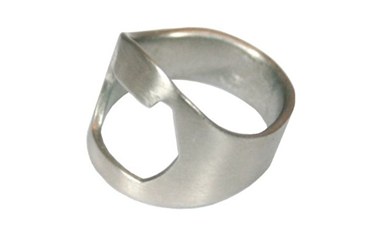 This stainless steel ring will have people surprise when you suddenly start popping the bottles open.  This cool design is perhaps the most portable as you can actually wear it as a ring, if you don't have a wedding ring on that is!
4.  Star Trek inspired Bottle Opener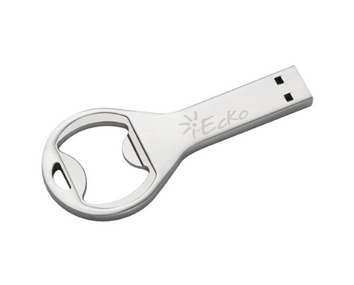 This Star Trek-inspired bottle opener is a great handy kitchen tool.  However, this one is highly recommended for Star trek enthusiasts and looks highly appealing with its shining stainless steel body.
5. USB cum Bottle Opener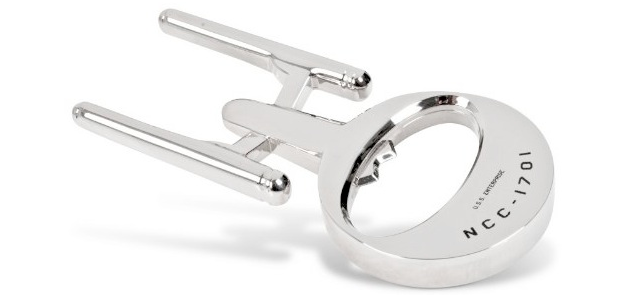 Make your bottle opener multifunctional with this USB-cum-bottle opener design which will help you at work and even when you are out partying!  Highly functional, this dual function bottle opener by Ecko has a sleek silver colored exterior and is highly portable too!
6. High tech phone case-cum-bottle opener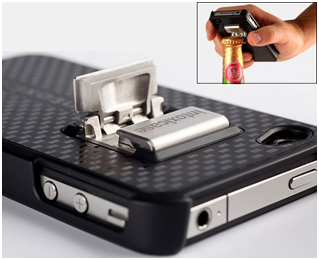 Photo credit: Intoxicase
This geeky gadget will surely have jaws dropping when suddenly you take your iPhone and start opening bottles with it.  That's just not it, as this highly resistant phone case will also keep a count of the number of bottle that it has opened along with information about the brand of beer that you are consuming!