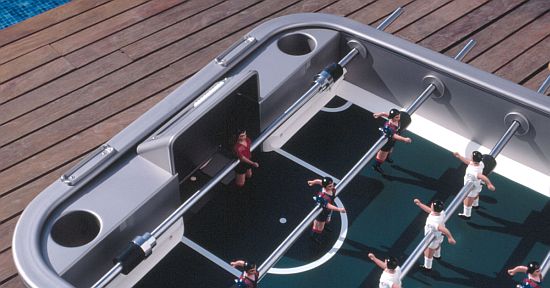 Created by Spanish designer Rafael Rodriguez for RS Barcelona, the commercial-quality All-Weather Football Table pays the most fitting tribute to the beautiful game by capturing its essence in a sleek design that can almost be rendered a sculpture and a work of art. The fine machine is crafted for high-traffic contract use both indoors and out with elegance and durability to boot.



Fabricated with exacting precision in stainless steel with 6mm aluminum players, the Foosball Table features rigorously engineered parts that deliver smooth action and competitive playing. Each corner comes with drink holders, and the legs have foot levelers with slip-resistant rubber bases for ideal play.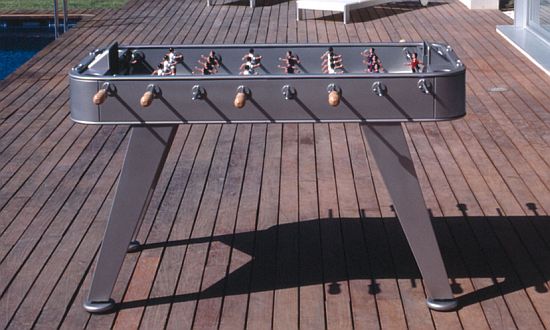 Perfect for office recreation areas as well as home, the FootBall Table also has an original coin operated version that is available for hotels, cafes, universities, and other public places.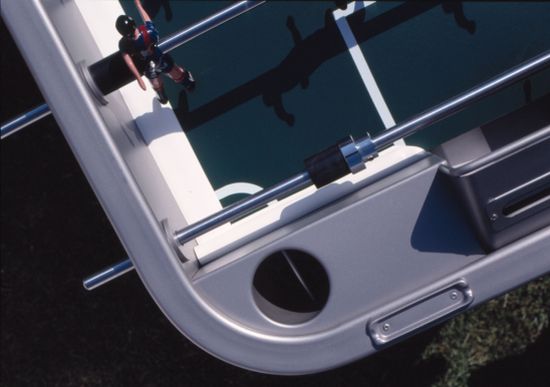 Source: Kezu