Since time immemorial, chairs and sitting on them has not been considered harmful to human health. However, in the last two decades, the obesity epidemic and the dramatic rise in various health ailments as a result of a sedentary lifestyle have caused us to reexamine chairs and whether sitting for prolonged periods can kill you. However, industrial designer Simon Dennehy has devised an ingenious creation called Ray that is simply a stool with wheels and a back brace. The logic behind the chair is that it is aimed at promoting muscular activity within schoolchildren as they go through a regular school day.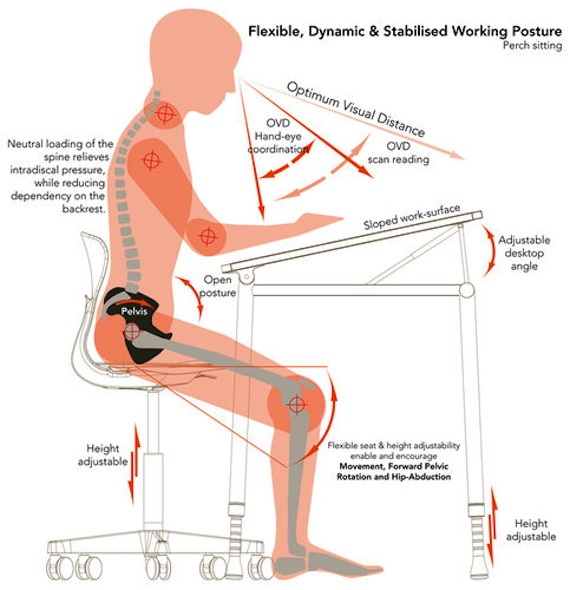 ---
Even when motionless, the user of the Ray chair has his core muscles constantly engaged that makes sitting in a chair a more active experience than it has ever been. Since children are known for fiddling, they are sure to keep wheeling the stool back and forth even when seated which would keep their legs active while the self support system would ensure that the kids' core muscles are also constantly working through the day.
The flexible seat of the Ray Chair that resembles the balance ball and is designed to keep the user constantly in motion to keep their balance in it. This ensures that the child sitting in the chair never slouches and maintains the correct posture while providing comfortable support to the child.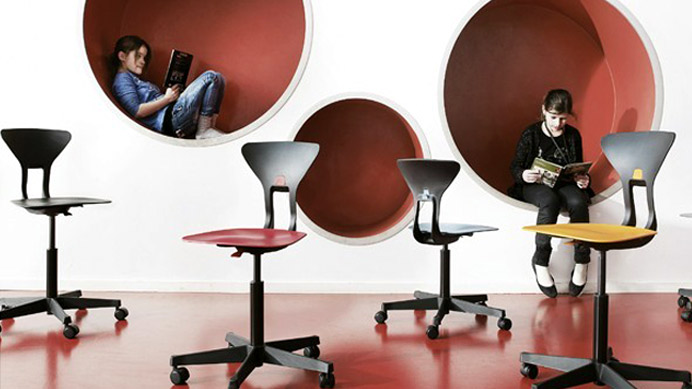 The Ray Chair has gained huge popularity in Scandinavia and Europe though the designer also retails it in the U.S. through his company Perch. Even though a lot of people aren't really optimistic that the ergonomic chair will be seen in public schools anytime soon though we can definitely hope to see these being used in playschools and private schools soon enough.