Your bedroom isn't just a place for you to relax; it's an expression of your personality and a reflection of your style and preferences. With the help of lighting and colors, you can easily make your bedroom elegant and incredibly stylish. After a long, hard day of work, this room is where you come to destress and rest, so it only makes sense for a bedroom to have subtle colors to help you relax and blow off some steam.
One way you can decorate your bedroom is by styling your bedroom furniture to reflect who you are. This article will give you some fun ideas on how you can style your bedroom furniture to amp-up the look of your space. And the best part is that you don't need to break the bank for any of this.
1. Add Tapestries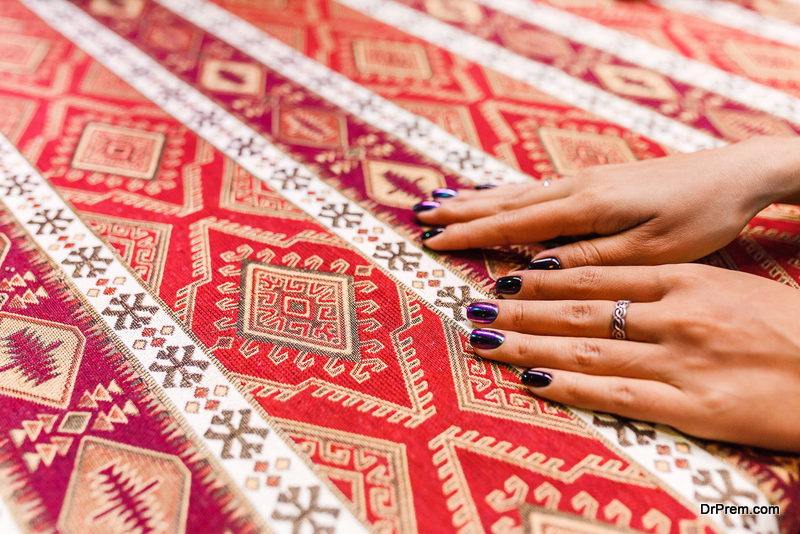 Bedroom tapestries are a great way to add some personality to your space. You can get printed ones, woven ones, or tapestries that have been made by knotting.
There are a few ways you can decorate your room with a tapestry. You should hang your tapestry above or on either side of your bed to enhance the look of your room. You can also use a printed one as a bed cover or even as a bed canopy to decorate your room.
Furthermore, you can also hang a tapestry on a wall behind your sofa and coffee table to complete the look of your room and make it look put together. The easiest way to get your tapestry up the wall is by using push pins or nails. Other, more damage-free ways you can hang your tapestry up are by using velcro strips, adhesive hooks, or even use a tapestry rod for this purpose.
2. Display Some Photos
Displaying photos of family and friends is an excellent way to personalize your room and enhance the look of your space. You can decorate photos on a shelf in your room, your dresser, or even display some on your nightstand.
You can even use framed art instead of family photos to give a more contemporary feel to your bedroom. And you can get any type of frame for this purpose, from plain black ones to even silver or gold ones, depending on your aesthetic.
Another way is to use an accent table to display photos. Don't crowd the table with too many; just a few will do. You can also place a vase with flowers next to the photos to add some color.
3. Play with Lighting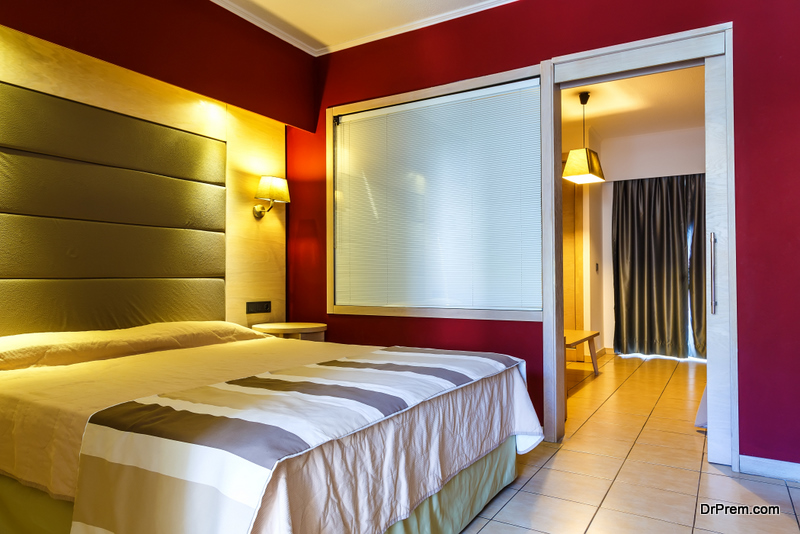 You can also use lighting as a way of styling your bedroom. String lights are a fantastic way of illuminating your room as well as creating a cozy atmosphere. You can hang your string lights above your bed or on your dresser.
Table lamps are great for accent lighting and adding to the ambiance of your space. They can work nicely for reading. You can also get a portable reading light for your bedside table with an adjustable arm to focus the light on where you want it.
4. Add Greenery
Plants are not just a way to style your room, but they are also good for your health as they help reduce toxins from the air. Houseplants can boost your mood and add a peaceful and tranquil feel to your bedroom.
They are absolutely timeless and will add life to your bedroom, along with helping you destress and relax your mind. Get yourself some houseplants that are low-maintenance and easy to care for to enliven your space. You can use your corner table to hold some compact plants and spruce up the corners of your bedroom.
Furthermore, you can also empty some of the shelves from your bookcase and decorate those shelves with different houseplants for a more modern and aesthetic look. For an additional pop of color, you can also choose flowers to decorate your furniture pieces with. A clear vase with some fresh lavender on your bedside table will help you relax, and its incredible scent may even help you sleep better.
5. Experiment with Mirrors & Candles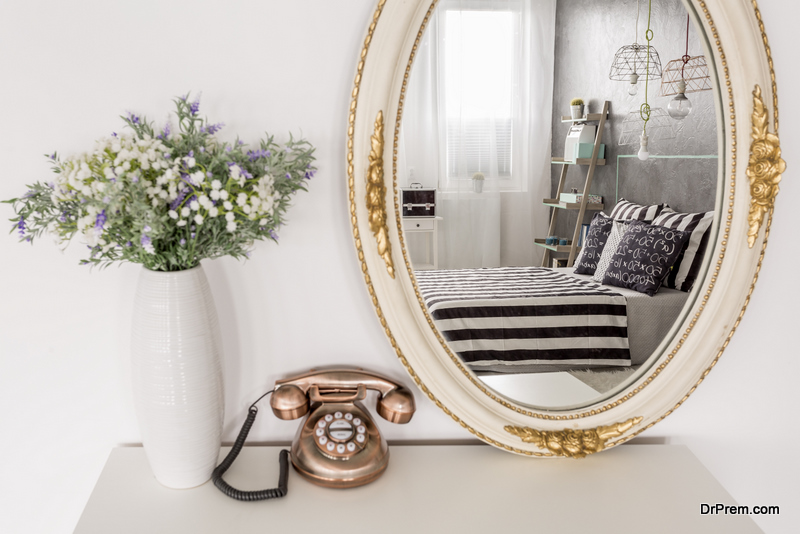 Mirrors are amazing for lighting up your bedroom and making it look more spacious. They are not just for practical use, but mirrors of different styles and sizes can also be used as decor. You can place a round mirror above your chest of drawers or even get a small mirror and use it as a tray to hold your perfumes on your dresser.
Candles are also a pleasant way to style your furniture and give your bedroom a welcoming feel. You can add a nice flair to your room by placing candle holders with candles on your dresser or console. You can get holders that are either wooden, plastic, or metal.
You can also place your candle in thick-walled, wide glass jars and place them on your shelves or table. Or, you can place your candle on a heat-resistant plate and display it on your bookshelf or table.
Final Thoughts
When decorating your bedroom and styling furniture, remember to keep things simple and clean. Don't buy furniture that is too bulky and takes too much space or too heavy to move around.
Furniture should be just the perfect size, enough to fill the room but not make it crowded. Avoid too much clutter and cramping surfaces with too many things to make cleaning and maintenance easy and hassle-free.
Hopefully, this guide gave you some ideas to get creative and revamp your bedroom by styling it using the above tips.
Article Submitted By Community Writer