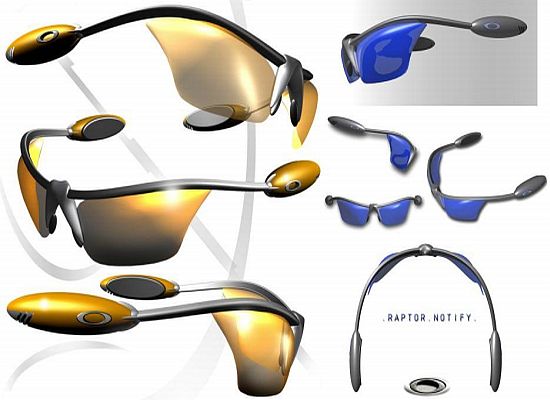 Time to step into the new age with bikers' gear. Instead of just relying on helmets and pads to keep riders safe, designers are now turning to the latest in technology. A testimony to this is the Notify NavSystem, which enhances the well-being of a biker by constantly keeping him updated with real-time info about a host of relevant factors. Bestowing motorcyclists with navigational capabilities that are state-of-the-art, the Notify NavSystem makes roads a lot safer for them. The system uses a watch and a pair of funky glasses. Directions are uploaded into an USB watch while the glasses come with bluetooth-enabled ear pods for receiving instructions. The watch can be mounted on to the fork crown or handlebars, ensuring easier access while driving. The entire system is updated in real-time with A-GPS technology. This also comes in handy for locating bikers in case of mishaps.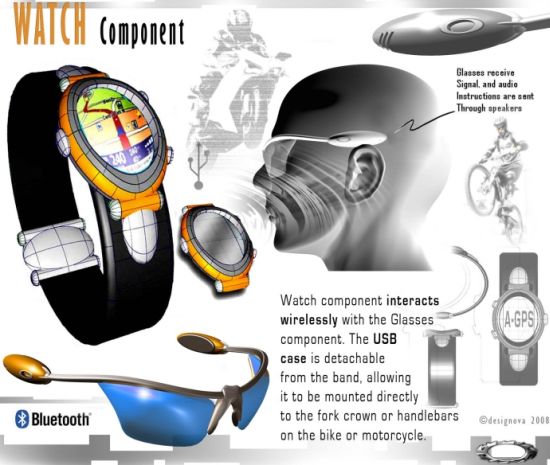 Design Status:
The Notify NavSystem was an entry for an international design competition. Using Oakley as a speculative brand the system shows a lot of commercial promise.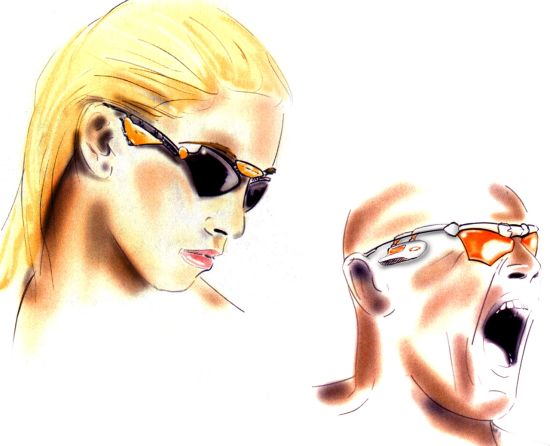 Usability:
Riders tingling with a sense of adventure would absolutely love Notify NavSystem. It would enable them to take on rougher terrains and uncharted territories.
Designer:
J. David Weiss is an industrial designer from North Carolina, United States.
Thanks David