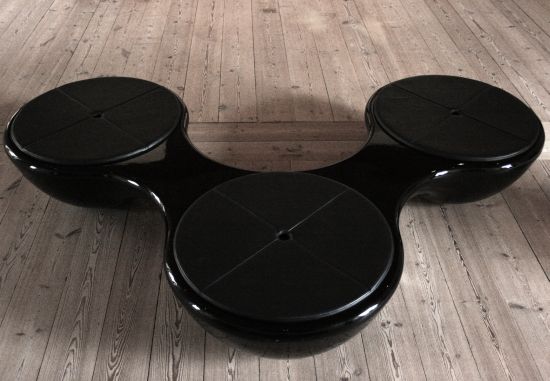 Some products and designs are so uniquely finished that they just adapt in every space and conditions. The Union Bench is one such design, which was intended for public outdoor seating. However, the design of the bench is so unique and attractive that it can be turned into a good furniture option for your living room without any major modification. The indoor union bench featuring matte black seats with a sleek black finish at the base will reinvent home seating. Weighing about 60 kgs, the innovative bench is finished according to the desires and needs, like color and size, of users worldwide.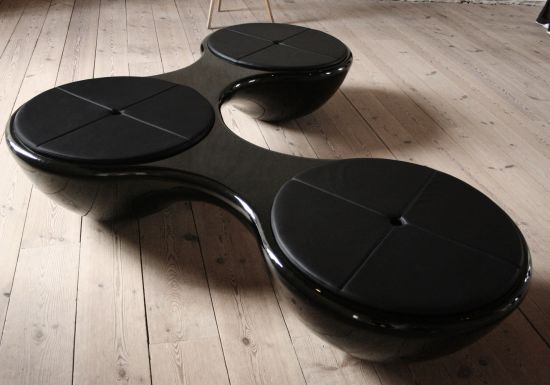 Design Status:
The indoor union bench is a ready product that can be custom made to suit your color combination needs and budget.


Usability:
The Union bench allows the revolutionary rotation of 360 degrees, even without turning your neck and straining the body to communicate with people sitting around you.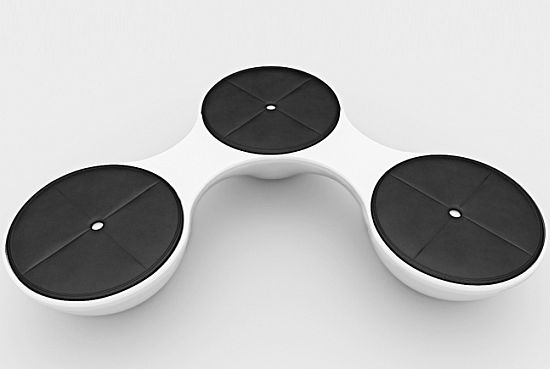 Via: Idodesign
Designer:
The Union Indoor Bench is designed by the Scandinavian design company called 'I do design'.