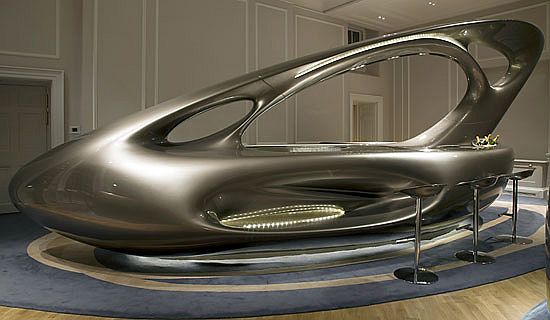 Portrayed as a concept racing car by few and a space-ship by others, the space-age metallic bar by Zaha Hadid is just beyond a particular era and genre. Designed for the historic Home House in London, the dazzling bar and lounge by this legendary designer, speaks well ahead of age and imagination. The artistic design of the bar and lounge, flaunts awesomely carved metallic surfaces that are finished with car paint or probably silvered leather.

Design Status:
The glossy space-age metallic bar is a finished design for the London museum.
Usability:
Considering the fact that the bar and the lounge is specially designed for the Home House, chances of a mass production of the space-age bar looks grim. However, the unique bar and lounge with its revolutionary design would be a landmark for future designs.