Should biking be about ease and comfort? Actually it's quite the contrary! There are people out there who believe that time spent on a bike should be pure sweat with no room for anything else than exercise. So doing away completely with any semblance of a seat, or conventional pedals for that matter, arrives the 'Taurus bike'. The Taurus bike has an unique design that always keeps the body in a leaning forward position. The bike seems perfect to tone legs with innovative pedals. Pedaling these is more like climbing stairs than anything else.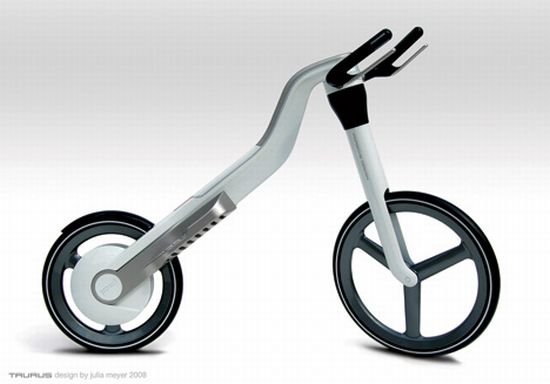 Among the novelties proposed is a bunch of six condensers – packed away in the back wheel – that store energy from pedaling and a display that depicts the energy created and stored. This arrangement is meant to stimulate the rider to pedal even harder. The Taurus bike is made portable with removable wheels and steering.
Design Status:
Clearly a concept with great potential.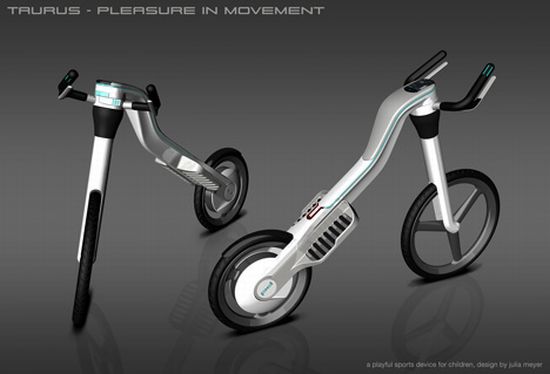 Usability:
The design is specifically aimed at the younger lot. However, it is pretty obvious that suitable modifications will make it work just as well for the adults too.
Via: Yanko Design / Trendhunter
Designer:
Julia Meyer.