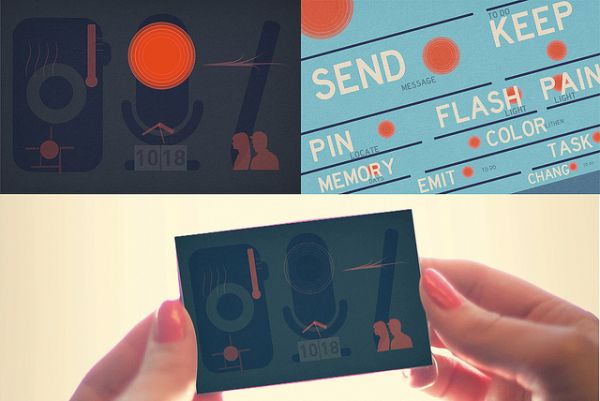 Cellphones come in typical box like shapes and all the brands resemble each other. Cutting this notion is a futuristic mobile concept, christened Rimino, designed by Amid Moradganjeh. It is an E-paper gadget that has been heavily stimulated from posters available in print.
The designer has tried to juxtapose human experience and experimental designing. The end product is uniquely eye-appealing and is here to flip the whole mobile usage experience. With hi-tech technology seeping into our daily lives, Rimino has not been devoid of this trend. A lot of technologies have been amalgamated for a much better human experience.
The user will be endowed with a flexibility to use their intuitive power while operating the gadget. Its experience will rise above the normal face-to-face calling and messaging. Novel concepts have been incorporated that will take you beyond the notification and calling traits.
The back of Rimino comes embedded with a Lively Pad. This pad gives birth to interactions that exploit light, moisture, temperature and olfactory sense in an ingenious manner. The device is supple and can be bent to perform a variety of tasks and generate new applications. The gadget has a UI that is gold based. A special path (blending with mental model of humans) is used to perform a variety of tasks while apps take a backseat here.
Rimino can easily interact with other gadgets and the user can enjoy a widespread system that is connected. It can sense devices present in its vicinity and act accordingly without any hitch. Rimino is a breakthrough concept that will change lives in a better manner. Its resolution, printed paper designing and human sensitive experience will make it an instant favorite.
Via: Rimino