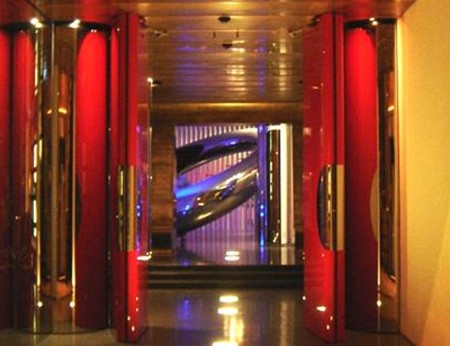 The renovation of the DuoMo Hotel can be considered as a major feather in designer Ron Arad's cap. It's Ron Arad's genius that has turned this place into something galactic in appearance.
Situated in the historic center of Rimini, one of the established sea side resorts in Italy, the DuoMo Hotel is now many light years ahead of what it used to be prior to Arad's interference.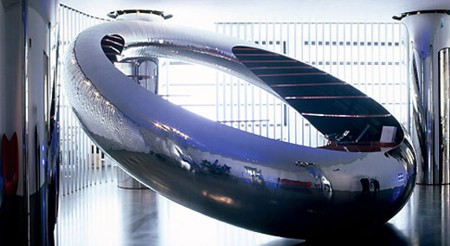 Arad Associates took notice of the wide facade and decided to give it a new lease of life by wrapping it in new bronze skin and integrating it with the interior. The facade was stimulated in a way to make it serve as the back wall of the bar, which in turn paved a new possibility by connecting the interior with the narrow street.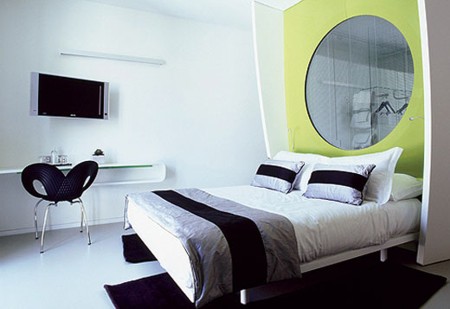 The highlight of Arad's magical intervention is the bar itself which has been given an island construction with recessed scoops for patrons to have their food and drink. The bar features a top made of mild steel material while the interior is made of mirror-polished stainless steel. The mirror-polished interior results in a dramatic distortion of the activities in the bar.
Apart from these, Arad has also retouched the bedrooms and suites by re-defining the bathrooms by opting for bathroom pods which serve as the background for the beds.
Arad's unfathomable genius has turned the DuoMo Hotel into a splendid example of modern art.