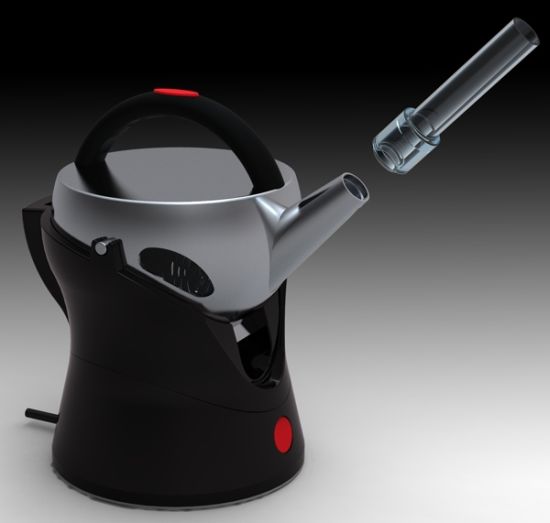 Life becomes difficult for the physically impaired at every step, for they have to depend on others for even a cup of tea or coffee. Making life a bit easier for the handicapped, designer Adrian Lim from Swinburne University of Technology has devised a teakettle with a pick-up and pour method of operation. The "Rotary Kettle," as the designer hails the accessory, features a user-centered design to reduce the effort on part of the user and just requires a simple rotation of the kettle body. When the tea is ready, all the user need to do is grip the handle and rotate the kettle in its base to pour it in the cup.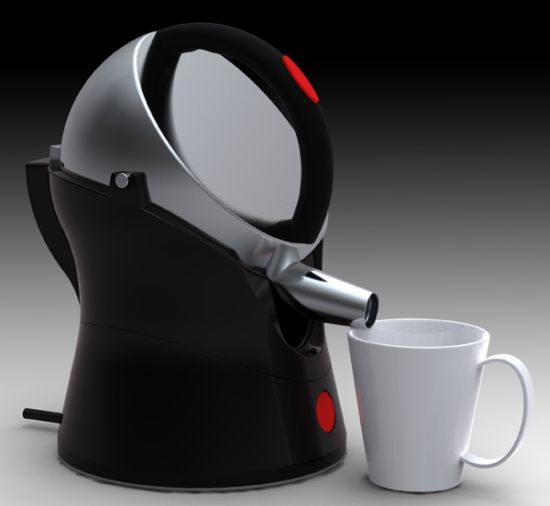 Presenting a contoured, textured handle grip to give the user added control when poring boiled water, together with a safety pour mechanism to ensure complete safety, the revolutionary kettle also integrates an elongated spout with a lip groove for increased precision. While the spring system brings the kettle in an upright resting position, as soon as the user releases it after pouring the tea. In addition, an added hose attachment lets the user fill the kettle from the kitchen tap with the universal tap nozzle.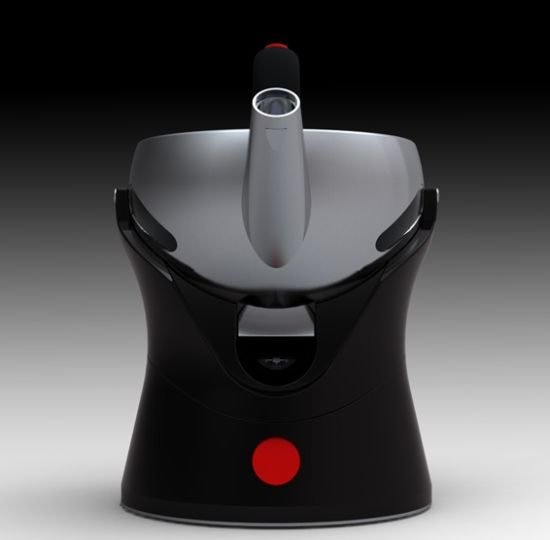 The Rotary Kettle is not only ergonomic to use but also integrates all aesthetic values required for commercial production, as its hourglass body and sleek design is good enough to take on the best teakettles in business. "At the top, the kettle body can be rotated backwards and forwards without the unit being destabilized, as the center of gravity is built into the kettle's cradling recess, whilst at the bottom, the surface is gripped firmly with a weighted base plate, and rubberized stoppers."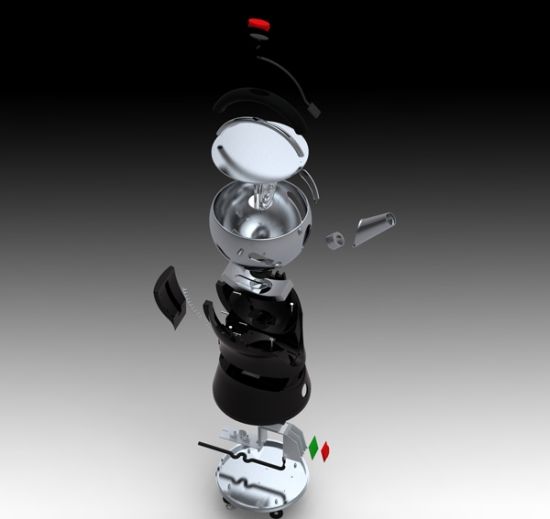 Finished in stainless steel and heat-resistant, flame-retardant polymers (base and handle), the 1.2 liter kettle ensures complete safety while pouring the boiling tea in the cup. Moreover, the Rotary Kettle reflects vivid eye-catching color contrast, giving it a contemporary look, to enhance modern kitchens.
Via: Design Awards