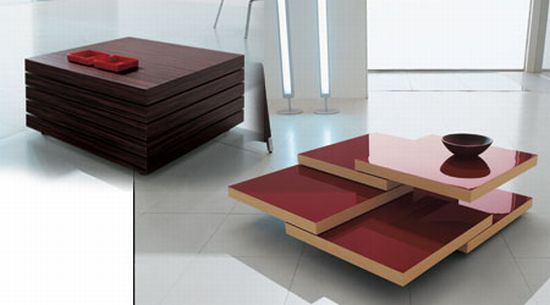 After conquering the tastebuds, Italian culture is now making its way into our homes! The tables, beds, chairs, the works! What is by far simply the best one is the Rotor table by an Italian designer.
This seemingly one piece coffee table can be opened at many levels hence making it an eye-candy furniture. When closed, the table measures 24 1/2″X24 1/2″. With fixed upper and lower tops, the three central ones rotate 360° for various configurations.
With the body of oak, ebony and wenge, this one is sure to make you "touch-wood"! They say a lot can happen over coffee, but if the table is this interesting, chances are higher of you falling for the table than the date!
Via: Italian-design