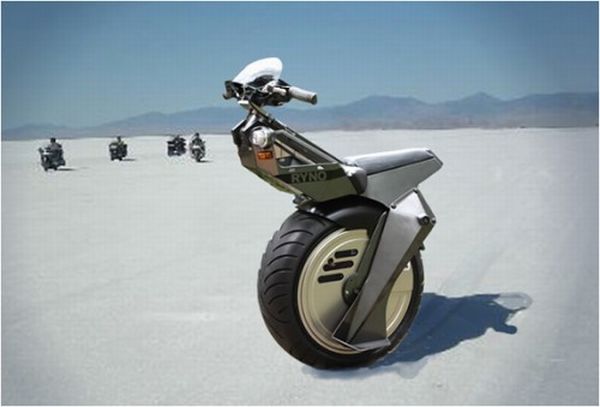 Motorcycle stunts leave everyone awe-struck and make jaws drop. If you have always dreamed to do a wheelie with your bike, then here is a bright chance to make your reverie a reality. Ryno motors have designed a one wheel scooter named "Ryno."
This will be a great test of your self-balancing skills, which is the only condition required to ride it. Ryno is an electric ride and is anticipated to come with a price tag of $4000. This means, frequent trips to the gas station can be given a miss, which will in turn save money. The one-wheel scooter will be able to touch a speed of 20 mph, proving to be safe on road ride. It will also have a driving range of 30 mile, which will lend enough mobility.
The best feature is its small size. This will make maneuvering through traffic chocked streets easy and won't consume much space while parking. Ryno can be easily carried on a train and also on an elevator till the apartment. Wow! This means your vehicle will always remain in front of your eyes. It will prove to be a blessing in today's polluted and overcrowded world. Take a ride on Ryno to your college or work, and make heads turn in surprise.
Via: Stupiddope