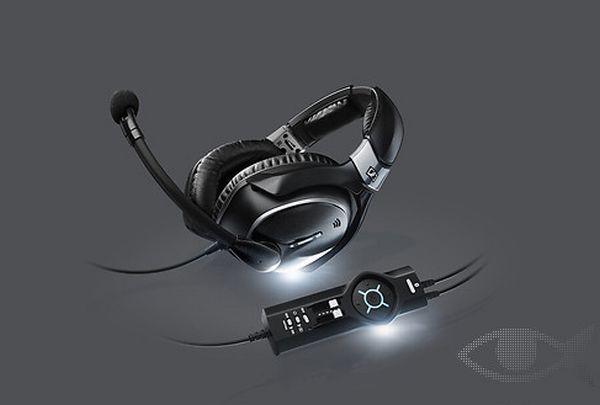 Aviation industry is constantly focused on developing headsets for the worthy pilots who have to undergo the discomfort of hearing unwanted noise in the aircraft. The constantly disturbing noise which a pilot has to hear is uneasy. It is liable to divert his focus while accomplishing his job. A pilot's job is of accurate perfection and any disturbance can come as a hindrance in communication. He needs to concentrate under all circumstances to give the desired level of perfection to the flight. The S1 Digital by Sennheiser has been designed keeping the significance of the pilot's needs for precise communication and comfort.
Made particularly for single and twin-engine propeller aircrafts, the S1 Digital provides ease of communication, handling, comfort and excellent voice quality to the pilot. The BMW Group DesignworksUSA is Sennheiser's companion in producing this headset. The S1 Digital has been given some of the pioneering attributes which include treble boost control and adjustable contact pressure. The NoiseGard enables noise cancellation and many other manipulative operations to be used by the pilots. The pilot can enjoy the feel and softness of his favorite music even at unmatched heights with the Bluetooth enabled MP3 player. It also features an ANR which can accustom the noise level to that of the aircraft's.
The gadget is stylish as well. The ear cups (which can collapse) go in line with the wings of the aircraft and remind that it is a part of the aviation family. It also has a controlling feature to give the best fit between ears and headset. The music is assorted clearly to let the listener differentiate soft music and noise. The headset can function as a customary one when power supply snaps. The gadget also suits those who use glasses by being additionally comfortable at the sides to avoid the tight feel.
Moreover, the gadget is aptly suited for night flights with the illustrious screen, images and LED graphics. The S1 Digital comes with a quick guide, the main component headset, cable and belt clips (one each), one transport case and instructions for usage.
Via: Dexigner