Space saving and designer folding furniture has also been fascinating. Here are some great designs to admire and bring home.
Folding Barbecue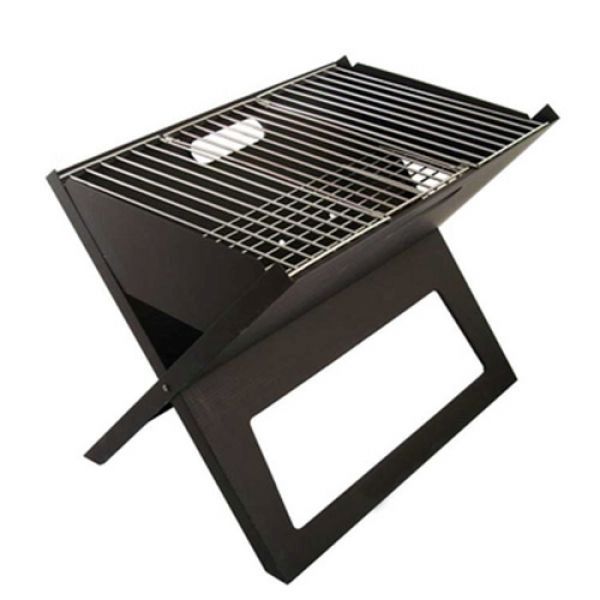 Let's not get into the debate whether a barbecue should be classified as a piece of furniture or not. Emphasizing more on its utility the folding barbecue is a superb space saver. Who doesn't like grilling in his backyard? Often we have to compromise with the save in the backyard and limit our activities because of the grill. Thanks to the concept of a folding grill, the fire bowl folds back on the large black metal plate. The large black metal plate that holds the fire bowl can be mounted on any wall. You can easily fix the grill at a height convenient to you.
Folding chair and foot stool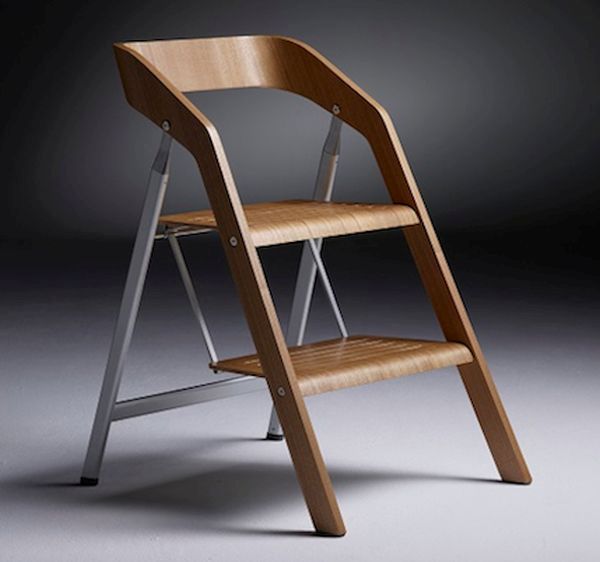 When considering a folding piece of furniture we all look for something that can occupy minimum space in the fold position. This pair of an ottoman and a chair is just like what we look for, they fold and become flat like a piece of cardboard. You can also keep these in the boot of your car and carry it on a vacation. When opened these are inclined diagonally and posses a stylish shape and design.
Folding shower bench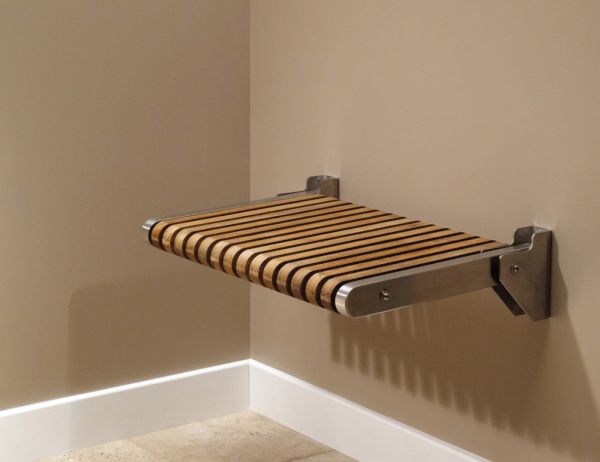 Taking a shower is one of the most relaxing things one can do in a shower. Sitting under a shower can help us refresh our senses. Moving a piece of furniture in and out of the shower frequently could be a pain in the back, and quite irritating as well. The solution is, this folding bench made out of teak wood. The depth of the seat is slightly more than a feet and width is slightly less than three feet. The frame holding the wooden planks is of high quality stainless steel. Relax under the shower sitting on this bench and fold it any time you want more space in the bathroom.
A folding table for your balcony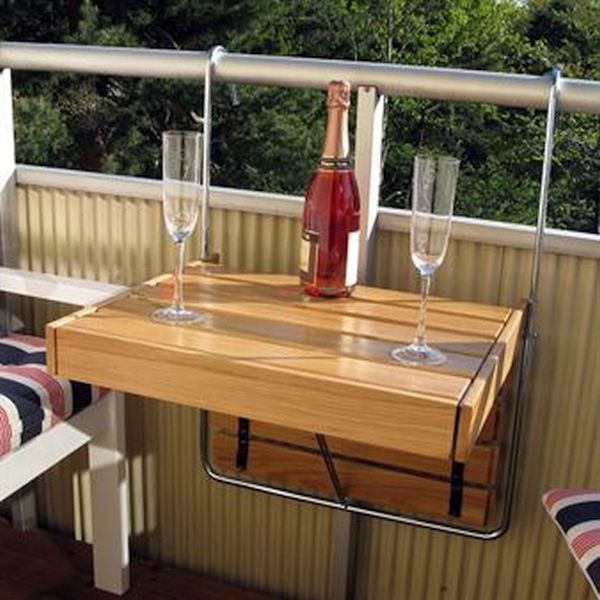 You probably love to spent time in the balcony admiring the great view and taking the fresh air. Balcony is also a cool place to eat and rejoice. We don't want to occupy the limited space with a large piece of furniture, to place the food and stuff. This small folding table will cling on to the railing and render you the space you need. It is simple, stylish and uses a stainless steel frame to hold the table. The table folds flat downwards and your balcony becomes spacious again.
Before buying a regular piece of furniture, we can always look for portable and/or folding furniture. These are available in great designs and can always fold back and give us the 'extra' space that the piece of furniture occupied.