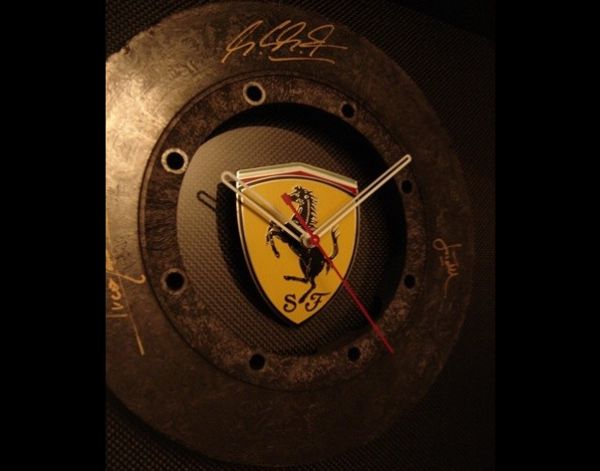 At first sight, the clock looks like a one assembled piece of junk, but look from the perspective of a Ferrari lover and visualize the changing expressions of unbelief. This is the clock that features carbon brake disc detached from none other than the authentic Ferrari's 2006 248 F1 Racecar and bears the signatures of Michael Schumacher, Driver; Jean Todt, Executive Director Scuderia Ferrari and Luca Cordero Di Montezemolo, CEO Ferrari. It was the car that holds the distinction of being used in every race held in 2006 season. The Ferrari fender shield is mounted in the middle of an 18"X18" carbon wall plaque with a hole drilled in between to accommodate clock hands.
The year 2006 turned out to be a turning point for the car's competitiveness as it made a grand comeback when it qualified in the season opener, the Bahrain Grand Prix. There was no turning back after that. The winning streak continued at the US Grand Prix held in Indianpolis with First Ferrari one-two finish. The car dominated the scene the entire racing season as engineers painstakingly continued to modify the vehicle the entire season resulting in better performance. Their endeavors resulted in 7 wins of the last 9 races in the season. In totality, the car clocked nine race wins and four pole positions. It also secured second place in Drivers' and Constructors' World Championships.
No wonder, the wall clock is designed to commemorate the great victory. The clock with quartz movement has mechanics hidden neatly behind the carbon fiber disc. Certificate of authority is also available with the rare piece.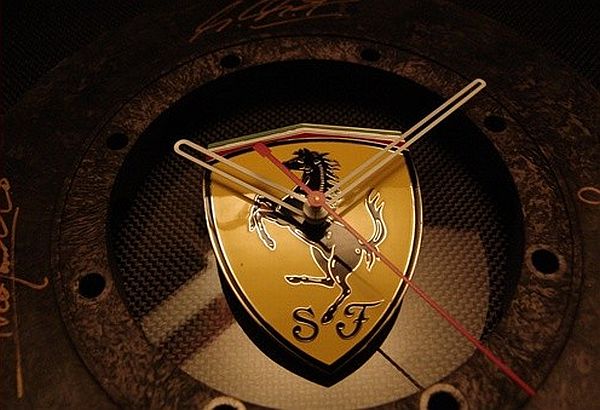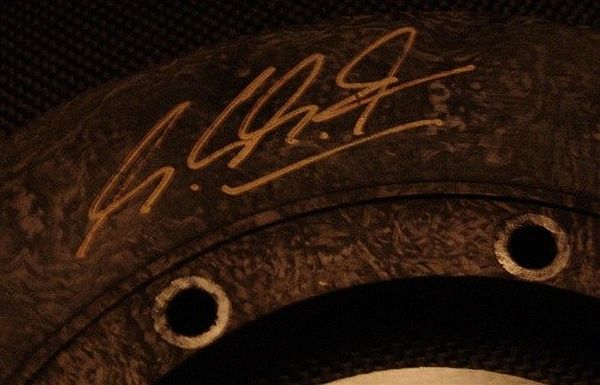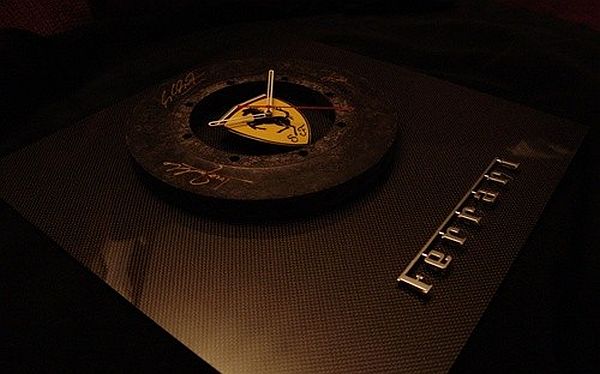 Source: etsy