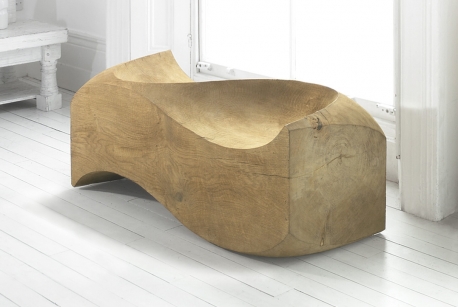 Cozy love seats are available dime-a-dozen for your interiors. But if you are looking for something different that you could use it in the outdoors, you should be looking at the sculptural LoveSeat in solid English Oak, by Jake Phipps.
The website says,
Each piece is massive, enduring and solid as a rock, and there is a tenderness and grace of line that fills it with life. The fantastic rotational symmetry makes it a vibrant abstract sculpture; careful consideration of the human form makes it a comfortable, functional seat.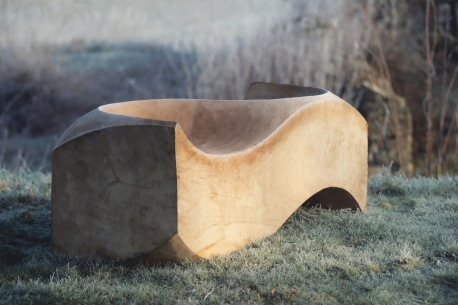 The Love Seat would add some visual appeal and aesthetic pleasure to your garden or patio for £1,650.