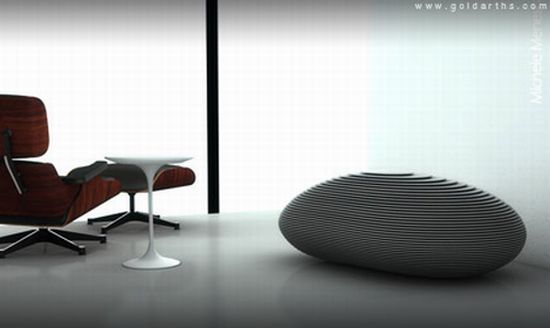 Here is something to warm your heart along with your room on a cold, winter day. Michele Menescardi's 'Phoebe' stood out as one of the six best designs out of 3241 works from all over the world, as many as 88 countries, in a design contest co-organized by DesignBoom and Bisque Radiators with the theme "The radical radiators of the future".
Michele explains that the 'Phoebe' would effectively "take the fireplace back to its roots". However, in a much better-looking, stylish avatar, which is more of a work of art than a radiator.

At first glance, the radiator appears to be a giant graduated pebble, resembling contour lines on a map when viewed from the top. The mechanism of this unique radiator is based on lamellar sections and a heating core.
Source : Goldarths Review