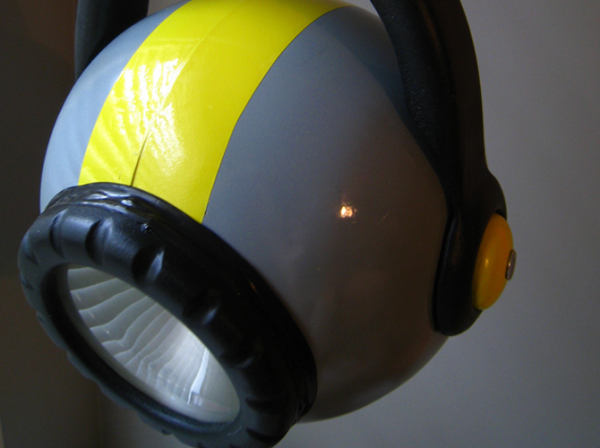 The last time Captain Nemo's Nautilus got its renewable electricity from the very depths of the ocean that it was traversing. And now beyond fiction, designer Lauren Bowers has contrived a renewable energy flashlight for divers, which literally draws its power from the wave motion of the sea waters. Christened as the Sea M.O.R. (Mobile Ocean Revealer), this high output lighting system utilizes the "clean and green" wave motion (and its conversion to resultant energy) of waters, by an advanced yet practical magnetic induction mechanism.
The magnetic induction system consists of two separate magnets (in polar opposite directions). Once the contraption is in motion, these magnets (each in separate cells) initiate a SHM through conductive coils, thus in the process powering a rechargeable 9V battery. For user convenience, the motion required by the flash light can also be achieved by just shaking it.
Coming to the design element, the prototype was made out of water proof vacuum-formed acrylic and carved sign foam. The outer skin of the system comprises of all the electrical paraphernalia, while to enhance upon user friendliness, the handle and grips were made from frictional rubber materials. The yellow central band lends that essence of conspicuousness, acting both as a graphical element and accentuating visibility in the deep seas. So, at the end of the day we have a green technology driven conception that scores high on sustainability, user functionality and, at last but not the least, portability.
Via: LaurenAEBowers