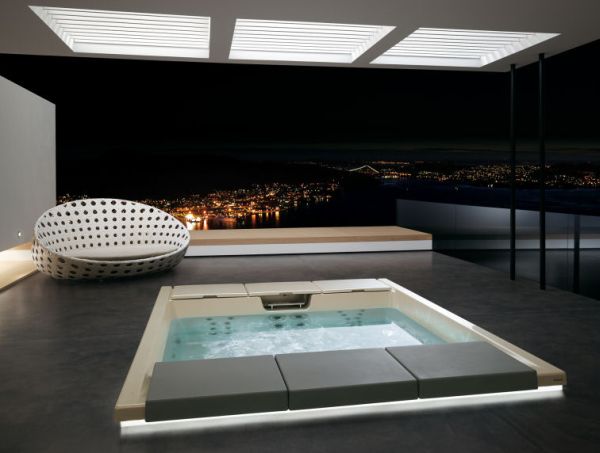 Get ready to dive in ultimate luxury and boost your senses with freshness. Teuco has designed the Seaside Hydrospa, which will instantly soothe those tensed nerves.
The newfangled hot water tub has been designed in a way to make it perfect for both indoor and outdoor usage. The tub measures 258 x 225 cm and comes caked in latest technology available on the block. It has been fitted with a super-silent jet system that will make you sink in a tranquil wrap. The patented Hydrosilence super-silent whirlpool will make you stick to it like a magnet, from where you would never like to step out.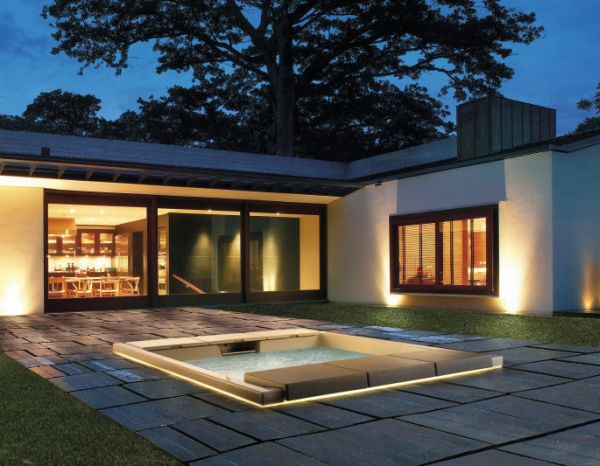 The extravagant experience will touch new heights with the presence of an internal lounging area. Relax and spend time with your loved ones and cherish every moment. Music has the power to calm senses. An Oyster Acoustics surround-sound system has been embedded to help you unwind for a blissful life. It also has a refrigeration compartment that will let you enjoy your favorite drink while you loosen up. All the applications can be easily activated with the help of a remote control. The operations are touch sensitive and non-obstructive.
Seaside Hydrospa has been crafted in a graceful and neat way. It sprinkles serenity and wears an orderly look. The sumptuous hot water tub will help connect with your inner self and create moments of perfect harmony. Position the amazing Hydrospa near a Gazebo or in you washroom, all it will do is bring an eternal smile on your face.