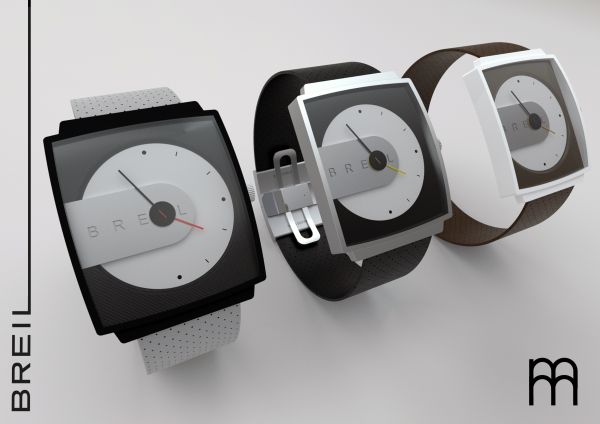 If you're the brand conscious, ultra modern, metro sexual man, then coming your way is an equally appealing Breil watch by designer Matthew Lovell. Made for the extra bit of comfort for the wearer, the watch exudes the oomph factor in oodles.
Made with the best possible design while incorporating the brand's logo on its face, the watch will give you an ultimate high. Not only is it known for the most accurate time keeping, it shall now be known for extra style and superb quality. The watch, crafted in a simplistic, yet elegant manner, is here to stay for sure.
The watch's design incorporates a number of things within its folds. Right from the steel used due to minimal maintenance and durability to the aluminum which was used for its lightweight features, Lovell's creation has it all. The sapphire crystal has been utilized simply to give an extra sense of glitter to the watch while the leather strap provides the extra support to the wearer's wrist. All in all, the Briel watch is a complete winner in itself.
Once worn, all the features shine out of their own accord. May it be the leather strap or the sapphire encrusted dial, the watch will make its owner proud. Simply a gadget to be flaunted, the owner of this magnificent watch will not need to regret his decision. Buy your personal Breil watch today and see how time starts valuing you and your personality.
[Thanks Matthew]