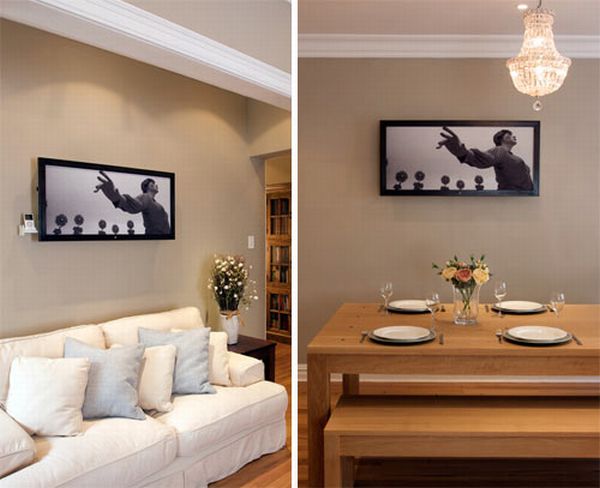 Now, get ready to frame your music and add elegance to your space. With so many music labels and songs hitting the market every day, it becomes mandatory to own a speaker that could add to the whole experience. Just to answer the demands of true audiophiles and iPod freaks, the Decibel Audio Sound Frame is right here.
It has been shaped like a wall cabinet and will ornament your dead walls in an elegant way. Listening to music will be pure bliss with crystal clear sounds and thumping bass. All you have to do is connect your iPod and sink into the magic of tunes. The truly exceptional Sound Frame iPod speaker has a depth of 130mm and will stick to the wall like second skin. Place the iPod on the dock and let your soul dance with joy. The designing is quite modern and comes injected with latest in music technology/audio engineering for a smashing experience.
The clever installation will make the whole set-up wear a wireless look. So, kick the sight of ugly wires hanging from the walls out of your life. It comes with an option to choose from three frames, which can be matched with the interiors. Well, if you are not happy with the frames available, pick one that you would like your eyes to savor. Simply place your favorite pictures in a digital format and drape it in your personality. It will endow the user with a flexibility to pick from a variety of colors, grille cloth and frame. Thus, the music emanating from Decibel Audio Sound Frame would be nothing short of a treat.
Via: Design-milk