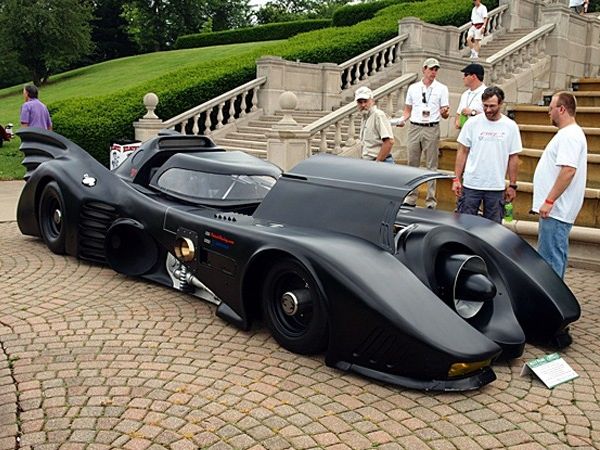 So if you think you have seen all the Batman movies and just can't stop drooling over the Bat Mobile, then its time you see the car in real. Casey Putsch (the Putsch Racing fame) just did not want to settle for any cheap replicas. So he decided to build a real bat mobile for himself.
Putting together the car, he fitted a Boeing turbo shaft engine, which was stripped from a naval drone helicopter, inside the car's hood. The helluva machine with 385 HP has made the 2800 pounds mean machine lick dust.
After taking care of all the technical things, he needed to work on the interiors of the car. After all, if the exterior is rocking, the interiors should be even better. So, gearing up an Apple iPad for the music controls and with the GPS set in place, Putsch was ready to rock and roll. With a beauty by his side, he had no worries in the world. Who says only Mr. Wayne can have a bat mobile? The car may very well be a fantasy, but it has been converted into reality, thanks to Casey Putsch. Now all Putsch needs to do is don a dark rubber suit complete with a mask and venture out in his personal bat mobile to woo the crowds.
Via: Autoblog