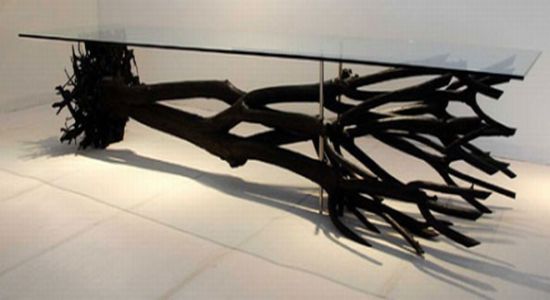 Don't you think this table urges one to see beauty in things we would generally neglect? I mean, we come across trees lying on subways so many times but only a thinking soul can trace life in inanimate objects. Claiming to be the latest creation by Sebastian Errazuriz, this Tree Table emphatically steals the show at New York Cristina Grajales' gallery and rightly so. As is evident, novelty had always been a hallmark of his creativity.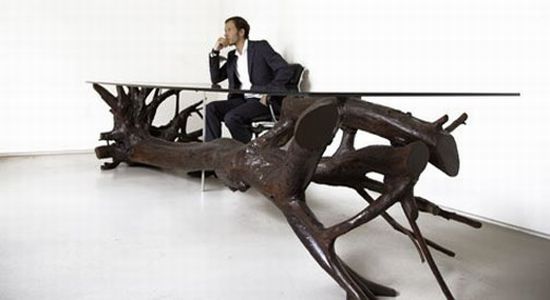 Design Status: The table design by Sebastian Errazuriz received great accolade at New York Cristina Grajales' gallery. It's a life and flesh testimony of the designer's originality.
Usability: : This piece of furniture is perfectly functional at offices, home and places where innovation is given precedence over conventionality. Though it may seem weird to one, yet the long glass plate lying over branches of a lifeless tree lends it a grace of its own.
Via: Cubeme