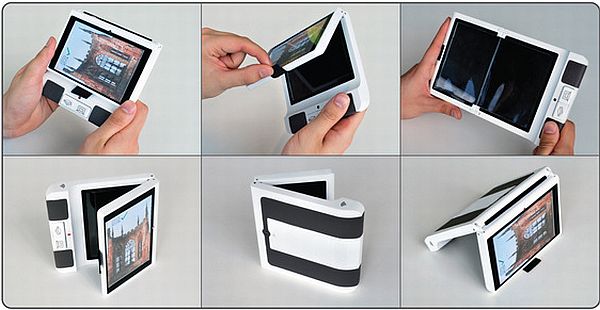 Creating a new design usually leads to lots of waste formation. But to develop a concept with very minimal wastage of resources is a challenge in contemporary times of modern technology. It requires a huge amount of patience and a different way of thinking. An innovative way of research has led to the development of Sentio, an image capture and sharing device worked on by James Clayman.
The concept device has shown a very idealistic way of Graphical communication. It seeks to save not only the resources but time as well. Research team had taken an organized approach which started with preparation of the detailed plans and collection of integral parts. What would had been better than to find the required resources for a project around you without putting too many efforts. They just had the right eye to see those resources.
Next came one of the most difficult steps of project, i.e. graphical communication with drawings. Sketches were prepared to understand the image capture and intercommunication concept. The main purpose was to provide a clear understanding of the image and communication features to the users. Image interactions by users of different ages were analyzed so as to identify the right place for the product. Complexities were reduced by a dual screen and gesture actions. It also helped users to communicate with their experiences either through digital or print medium.
[Cheers James]