In recent times, we have seen some most compact vehicle designs; however, the Shorty & Sporty by Raul Frolla is an electric car with a difference. The compact car not just boasts of a forceful design, but it is functionally aesthetic too. The Shorty & Sporty features electric motor on the rear axle and battery pack beneath the rear seats that provides a low center of gravity, providing perfect balance to the car. The smart vehicle comes with mounded doors that slide upwards, helping the rider to come out of the car even when parked between two vehicles. While side windows run above the horizontal waistline to offer the optimum view to the rider. The city car measures 3 meters in length that is good enough to accommodate three people comfortably.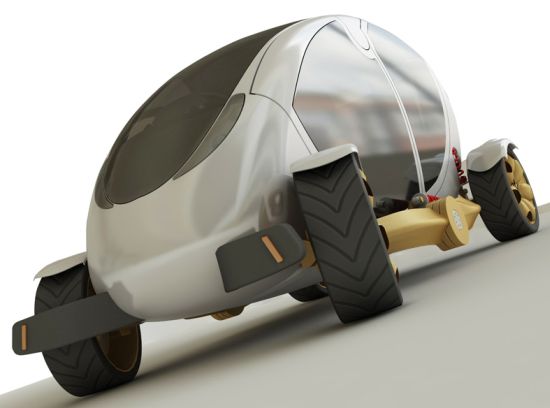 Design Status:
The Shorty & Sporty is a concept vehicle design for the urban environment.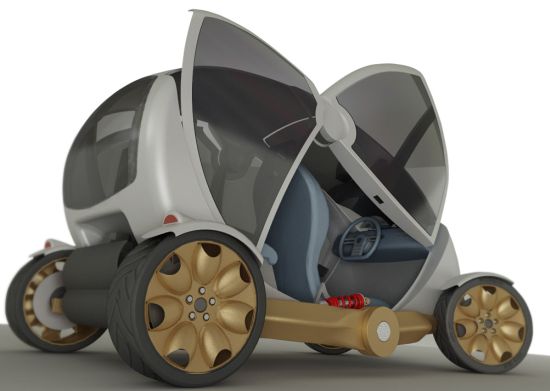 Usability:
The Shorty & Sporty is an environment friendly electric car that can deliver performance and power despite its small size. This car is for all those who enjoys driving even in the most trying conditions.


Designer:
Raul Frolla is a young Industrial Designer,from Fermo, Italy, with expertise in 3-D modeling.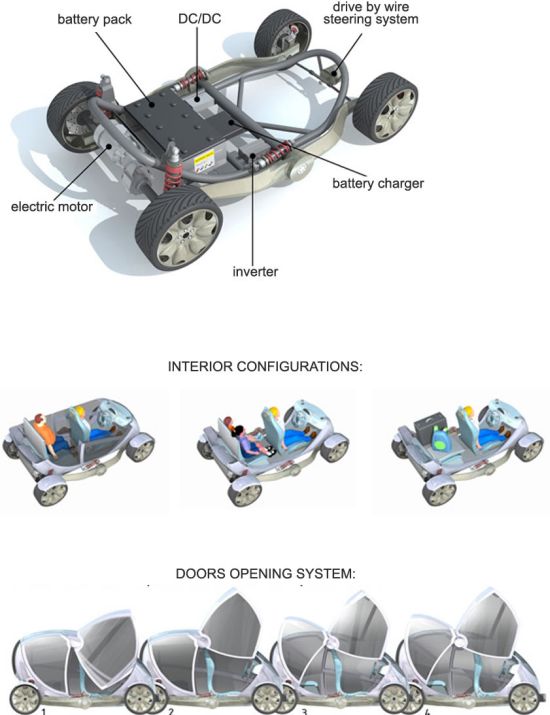 [Thanks Raul]