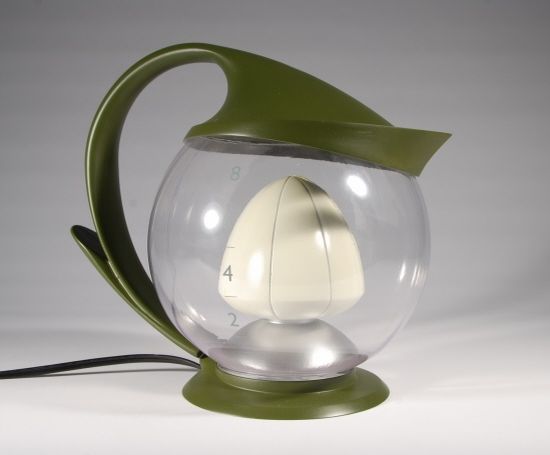 In recent times, there has been a great shift in tea drinking as tea lovers from all walks of life have rediscovered the taste, health benefits and value of loose leaf tea. The market for loose-leaf tea is growing strong all over the world. Inspired by this trend of loose-leaf tea drinking, designer Molly Krantz has come up with a new electric tea maker that will add value and health to your cup of tea. Hailed as 'Bloom,' the lose leaf tea maker heats water to a desired temperature, electronically. Then the users can open the inside pod to steep the tealeaves for a certain period, according to their taste, and finally close it down.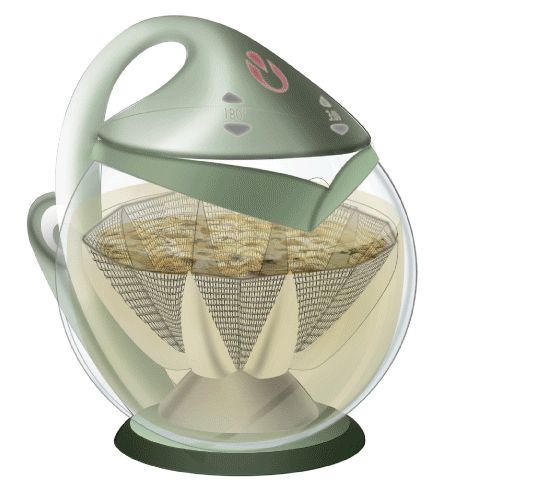 Design Status:
The Bloom is a concept electric tea maker design that will make your tea healthy and brewing it simple.

Usability:
Apart from the health benefits of loose-leaf tea drinking, the lose leaf tea maker comes in a very neat and stylish design that looks more a piece of art than a kitchen appliance. It'll certainly be a fantastic addition to your kitchen.

Via: Hometone
Designer:
Molly Krantz is based in the U.S. and is an industrial designer, with expertise in Illustration and Interaction Design. She has recently graduated with a degree in Product Design from the Art Center College of Design, Pasadena.