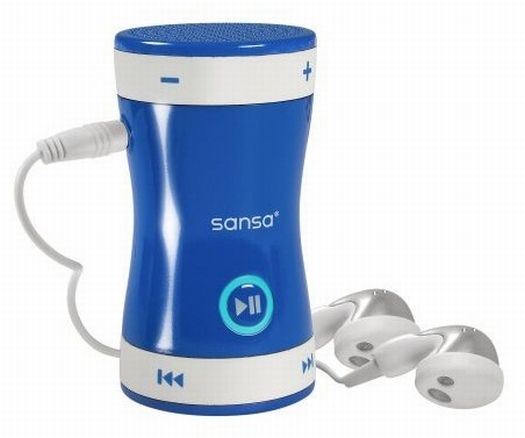 Salt shakers have turned musical these days! Thanks to the SanDisk Corporation, California-based producers of flash memory cards, these cute, bright and colorful MP3 players shaped as salt shakers are quickly making a mark in the market. The SanDisk Sansa Shaker is equipped with a USB cable, lanyard and 512MB card, besides featuring an SD card slot and AAA battery port. Though it supports WAV or MP3 files only, this wonderful kid-friendly and easy-to-use player includes two headphone jacks and a loudspeaker placed at the top.

The USP of this salt-shaker player lies in the fact that it has a built-in motion-enabled audio feature which makes it more appealing to kids. The music literally "shakes" when one physically shakes the player while pressing down the play-pause button. The songs can be shuffled by twisting the base, and the top is used to adjust the volume. To top it all, this modified salt shaker is cleverly designed to be a bit of both – a cute toy as well as an MP3 player. In fact, a singing salt shaker is indeed an innovative way to introduce kids to the world of digital music. The player comes in bright shades of blue, pink and red.
The drawbacks however, include a not-so-durable bottom flap, and the absence of rechargeable batteries. The player also lacks FM tuners and recording features. The sound and tonal quality too is not top-class. Nevertheless, its smart looks, easy functionality and a reasonable $40 price tag makes the Sansa Shaker an attractive buy.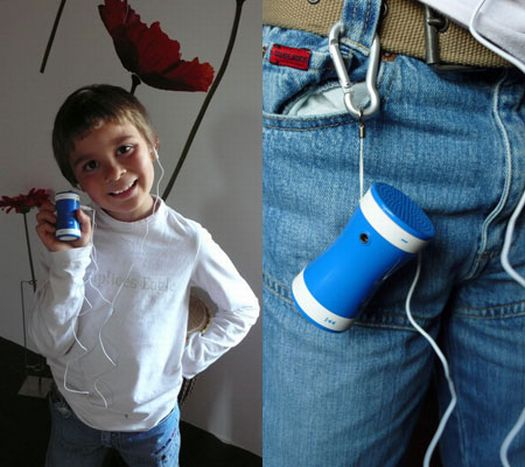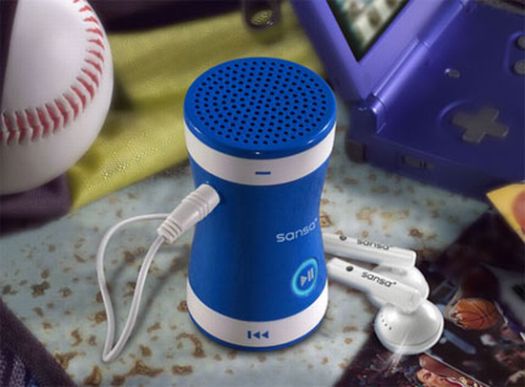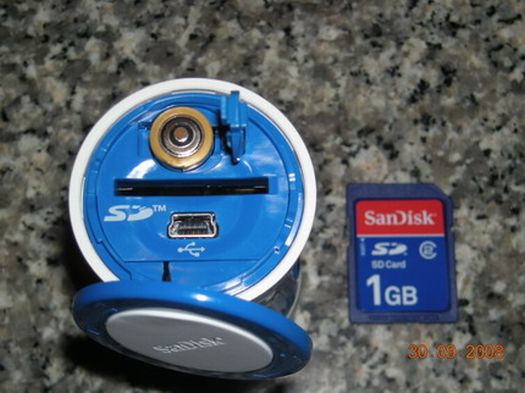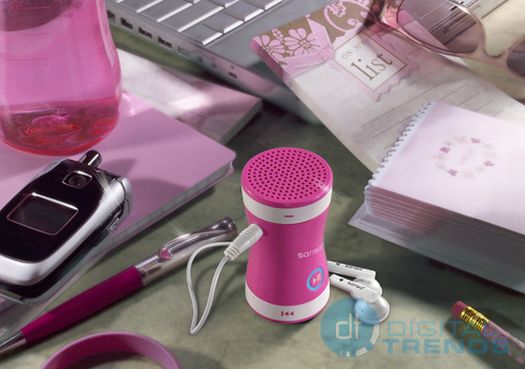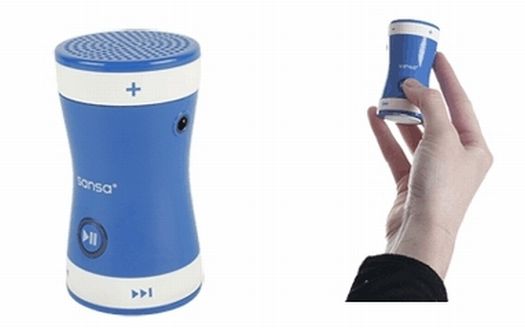 Via: My Digital Life