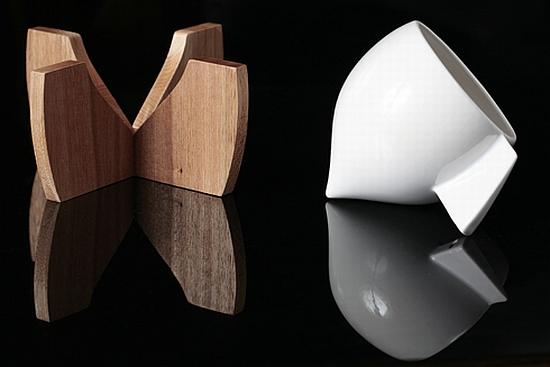 Fancy tea cups make tea time even more pleasant. The Skase tea cup set is a great design for homes. The weird but intricate materials that come along with this cup makes it worth buying. A tea mug made out of walnut Manchuria is very rare.
Designer Steve Watson came up with this cool idea of placing a tea cup on a wooden pod and turning it into a mug like thing. I think this is very unique. As Steve says, the combination of the cup and the wooden support is the ultimate symbiosis.

The white glazed creamware cup blends in perfectly along with the Manchurian walnut base. The white cup when taken off the 'stand' looks like a funnel.