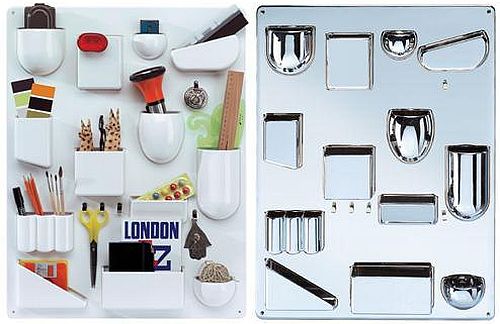 The best option to organize your things is to look for storage spaces on the wall especially in small places where space is a luxury. Check out Vitra Uten Silo, a wall organizer with different-sized and shaped containers to hold your knick-knacks and stationery.
The metal hooks and clips help you stack up your notes and bills in an organized manner. The product has been around for about 40 years but still doesn't look outdated. The versatility of this organizer is what impressed me; you could put it in your kitchen, office, kid's room or bath.
The organizer comes in two sizes and the colored ones are cheaper compared to the chrome, though my bet is on the chrome finish as it looks contemporary. The chrome one costs $825 and the red, white and black ones are $310 each. Well, now stop giving reasons for being unorganized!