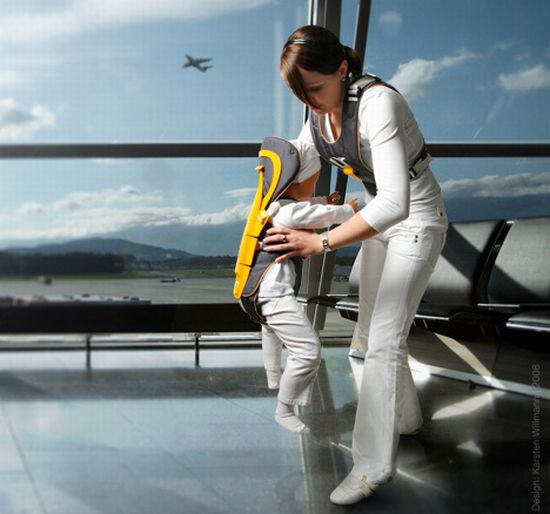 Traveling with young kids is a difficult task, especially when you are flying. However, the Skylino by Karsten Willmann is an innovative device that will place your young tot safely in front of you. Derived from the three-point belts used in modern planes, the child-pod keeps the baby in physical contact with the parent, helping in calming and comforting when the child feels restless mid-air.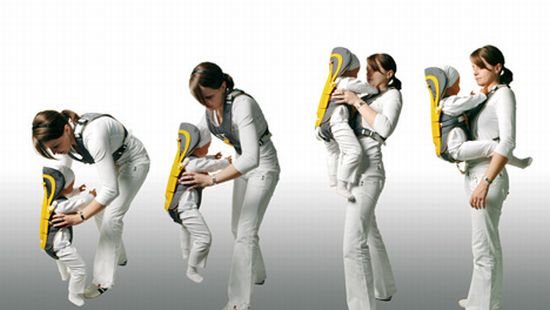 Design status:
The Skylino at present is a concept design for an airliner safety device for babies.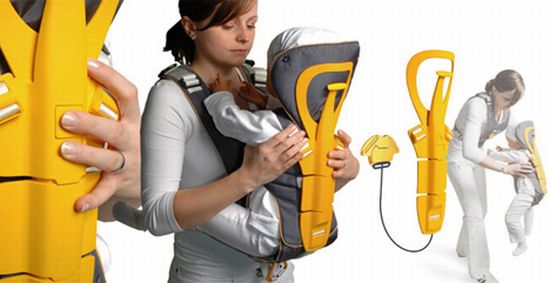 Usability:
The Skylino is not just functional but also a flexible device for parents. The hard-backed child-pod can be detached or attached with minimum fuss, allowing free hand movement in an emergency situation. The Skylino will definitely cut down one more excuse for parents to keep their baby at home while going on a holiday trip.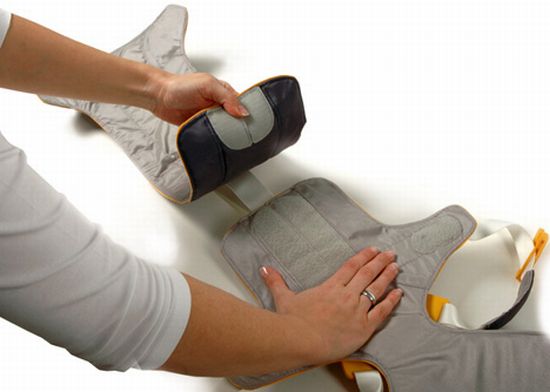 Via: Yanko
Designer:
Karsten Willmann is a German designer.