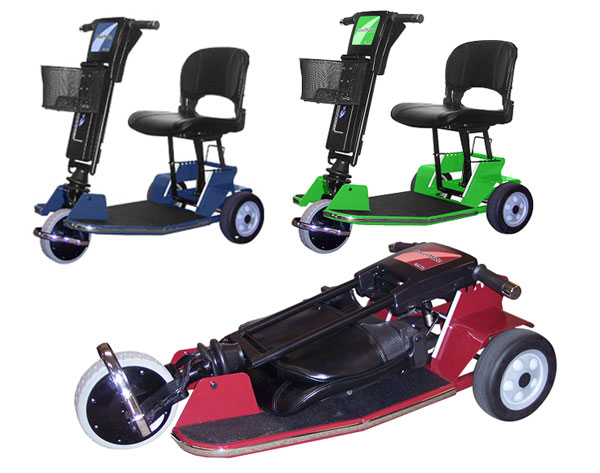 It is strong, lightweight and packs quite a punch. The Amigo TravelMate III is the latest in the range of power operated vehicles (POVs) from Amigo Mobility International Inc.
The company is the pioneer in building mobility vehicles. It first established the concept by inventing the mobile carts for use in large supermarkets. TravelMate III is the upgraded and more advanced version of its namesake.

TravelMate III is primarily for traveling long distances by those who are in need of assistance while walking. It is capable of a 31 inch turning radius and has a self contained hub motor. The twist grip throttle allows for one handed handling. It has a variety of features like an aluminum platform, five position seats, reversing options, collapsible seat and a lithium-ion battery.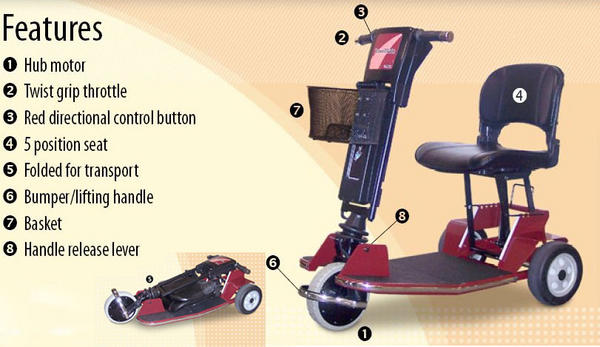 The most unique feature of this pocket dynamo is its weight of mere 53 pounds. Yet, its light weight frame is capable of supporting a human body of nearly 250 pounds. Moreover, its unique collapsible feature enables it to be rolled up inside the boot of a car and is ready for use whenever required.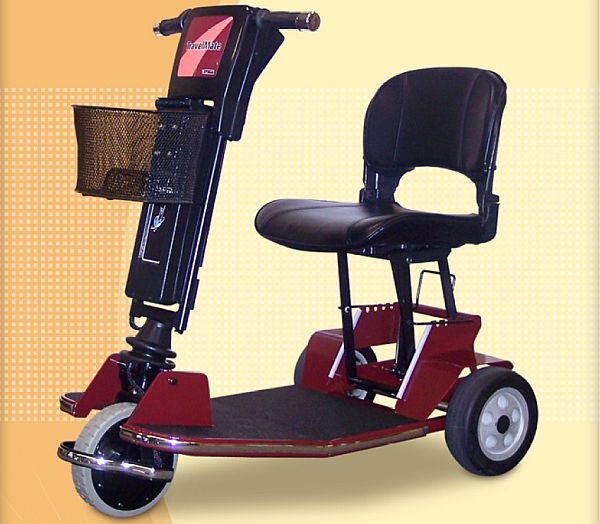 The TravelMate III has been launched in three eye-catching colors – cinnamon red, pacific blue and lime green. It has got widespread application for those with chronic leg problems like arthritis. It enables them to be active and comfortable when they move around and is a boon for those who are unable to walk long distances.