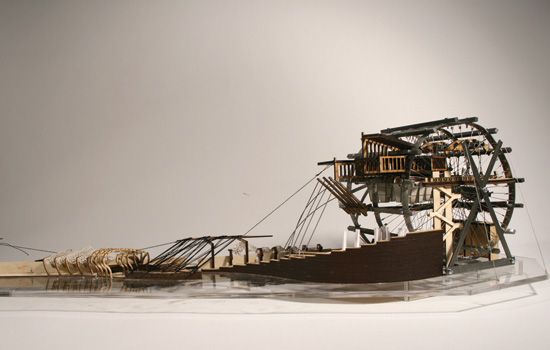 The trick to balance modern technology and scientific advancements with natural habitat is perhaps the most sought after. Often we have seen commercial or industrial development, destroying natural surrounding and atmosphere. Responding to the central theme, 'can extremes of programmatic effectiveness blend with the fragility of human habitat?' of the project from Nannette Jackowski and Ricardo de Ostos's vertical studio, Samantha Lee has come up with an innovative design of civic infrastructure to be located in London. Hailed as Farmacy, the urban farm will grow, manufacture and produce only those plants and herbs, alongside the brick wall of Regent's canal, that will help Britons curing some common ailments like stress, insomnia, cold and depression.

Design Status:
Farmacy is a student project for a farm at King's Cross London, which 'grows and trades medicinal herbs', from Nannette Jackowski and Ricardo de Ostos's vertical studio at the Architectural Association.
Usability:
The urban farm will only grow selected herbs and plants that are required for a particular ailment that is common in a place or city. Visitors apart from buying, will also be able to inhale remedial fragrance of the natural herbs. The Farmacy will be a unique blend of urban industrialization and countryside farming, the man-made and the natural.

Check out more pictures in image gallery after jump.
Via: Pruned
Designer:
Samantha Lee.