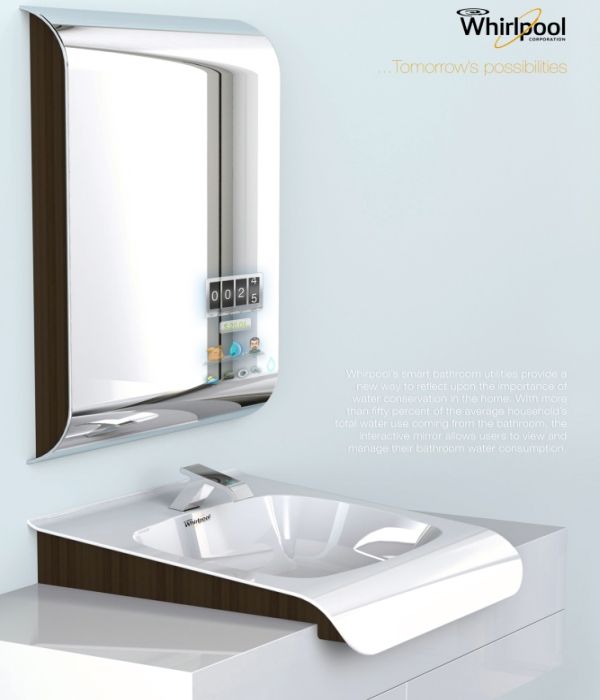 The Water Management System (a Whirlpool sponsored project) by Linda Xinrui Jiang, helps to reduce the amount of water that is used domestically. Studies show that on an average each individual consumes a whopping 80-100 gallons of water and the bathroom is the place where an average household consumes more than 50 percent of that water!

Whirlpool's latest smart bathroom utility gadgets help keep track of the water consumption that occurs in the washroom. All the water consumption data is transferred to the interactive mirror via Bluetooth and smart faucet technology. In this way, the user can visualize how much water has been 'well spent' and how much has been 'wasted' – the knowledge ultimately leads to reduced water bills. Furthermore, the user interface is simple to use and the consumption details can be viewed through the internet or mobile phone applications.
There is a glaring deficiency of clean drinking water in the world wherein out of all the earth's water reserves only 1% is rendered as fresh water. There are places that have a dearth of clean drinking water while we ignorantly misuse potable water due to our wasteful habits.
Whirlpool's management system is a breakthrough technology and an investment for life helping us and our future generations to be more aware of one's responsibility to conserve our resources.
Source: IGreenSpot